Mango Coconut Ice Cream
Yum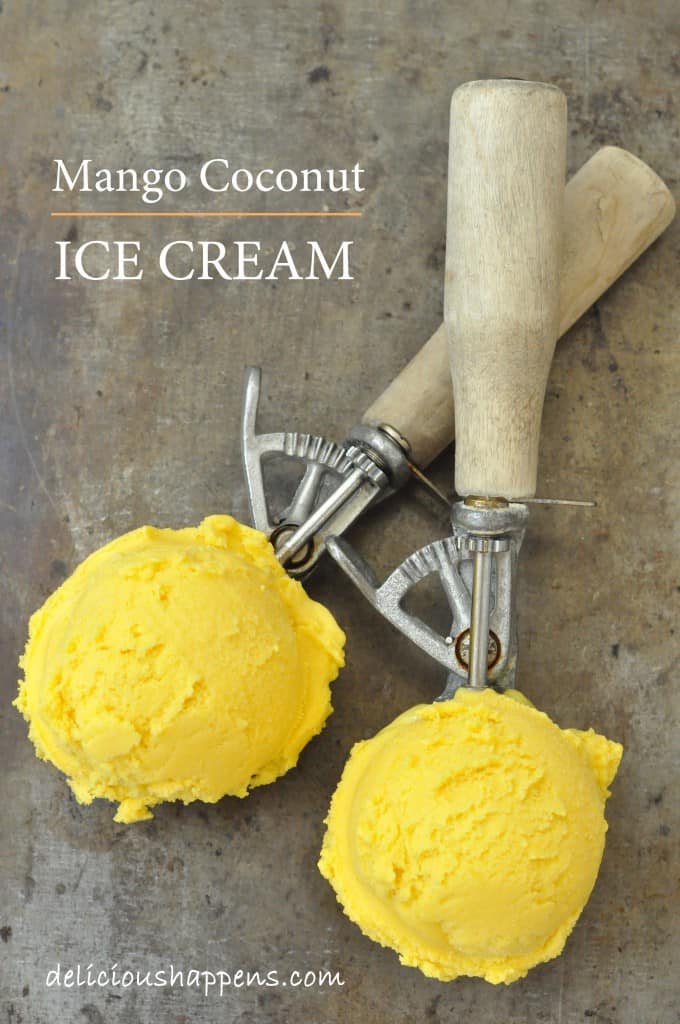 The most important thing I can tell you about this Mango Coconut Ice Cream is… when you make it…… you're going to want to double the batch!!  It's light ….creamy good….and it goes FAST!!!   The coconut flavor is very mild….barely even noticeable, and as for the mango flavor it's just blissl!!  I hope you like mangoes!!
I made this Mango Coconut Ice Cream for dessert to go with a really awesome Thai dish that I made over the weekend (I'll share that recipe with you this week – it's super easy and so good!), and it made for a perfect ending to a nice meal!!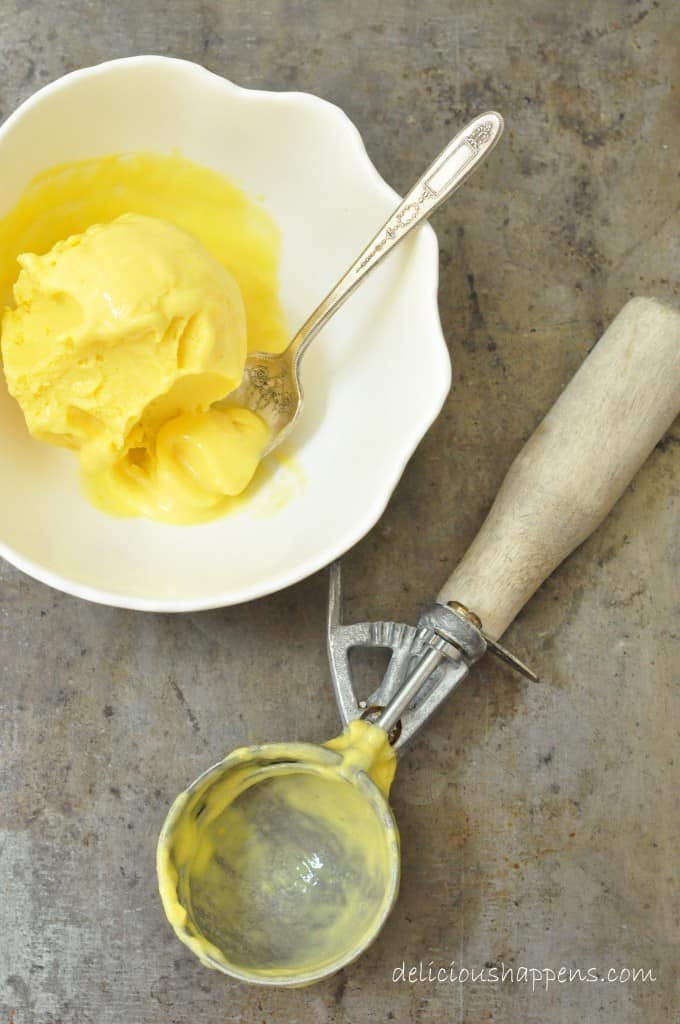 I was going to post the Thai dinner recipe first…but to be perfectly honest….the photos aren't all that hot!!  They don't do the dish justice.   I wanted to start the week off with some photos that turned out okay.  Sucky photos of a delicious Thai dish up next….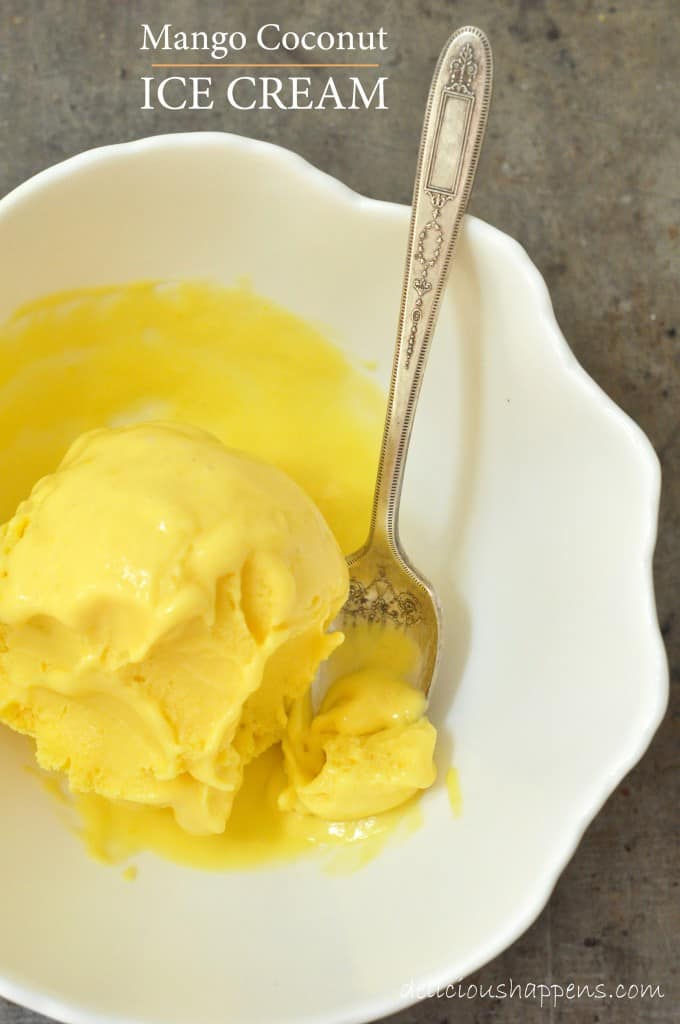 Enjoy!!
~ Deb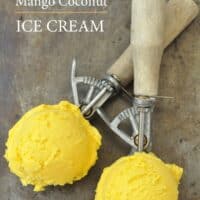 Mango Coconut Ice Cream
Yield: 4 servings
Total Time: 11 hours (including freezing time)
Ingredients:
1- 1/2 cups mangoes, chopped (about 4 - 5 champagne mangoes)
1-1/4 cups well-stirred canned unsweetened coconut milk
2 tablespoons light corn syrup
1 tablespoon fresh lemon juice
1/2 teaspoon vanilla
1 cup organic whole milk
2 large egg yolks
1/2 cup coconut sugar
Directions:
Peel and cut (discard seeds) and place in a blender. Blend until smooth.
Stir together mango purée, coconut milk, corn syrup, lemon juice, and vanilla in a bowl until well incorporated.
In a medium sized bowl add the yolks, sugar and pinch of salt and whisk well. Set aside.
In a heavy saucepan, bring the milk just to a boil then add the milk in a slow stream to the egg mixture whisking constantly.
Pour custard back into the saucepan and cook over moderately low heat, stirring with a wooden spoon for about 2 to 3 minutes or until it registers 170 to 175°F on thermometer.
Remove from heat, then stir in mango mixture until combined well.
Into a large bowl, pour the custard through a fine-mesh sieve to remove any strings from the mango (discarding solids).
Cool the custard to room temperature, stirring occasionally.
Cover the custard with plastic wrap and chill for about 4 hours.
Pour the custard into your ice cream maker and churn until the custard begins to take form.
Transfer ice cream to an airtight container and put in freezer to harden for 6 hours.
3 Responses to "Mango Coconut Ice Cream"
Trackbacks/Pingbacks

Leave a Comment