Macadamia Nut Macaroons
Yum
Recipes don't come much more simple than this one.  This Macadamia Nut Macaroon recipe only calls for 4 simple ingredients (macadamia nuts,  honey, toasted coconut and a pinch of sea salt) and they come together in about 10 minutes.  If you like macadamia nuts – you'll love these Macadamia Nut Macaroons! 
These Macadamia Nut Macaroons make a nice healthy snack to reach for when you're really wanting to rip the wrapper off a candy bar.  I'm not big on sweets, but I love everything about these macaroons.  They've got the protein from the nuts going for them….some good fat…and just a wee bit of honey to bind the ground nuts together so you can form a ball.
These macaroons are also good with a smoothie in the morning for a quick breakfast on the go.  But you could also drizzle a little dark chocolate over them and serve them as dessert!
If you like this recipe – you might be interested in these as well…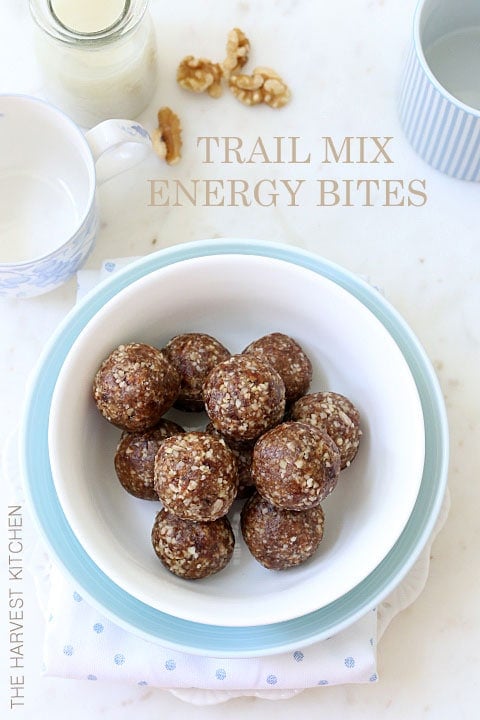 ~ Deb
Macadamia Nut Macaroons
Yield: 1 dozen
Total Time: 30 minutes
Ingredients:
2 cups raw macadamia nuts
1/4 cup plus 1 teaspoon clover honey
1/2 teaspoon sea salt
1/2 cup unsweetened shredded coconut
Directions:
Lightly toast the coconut in a pan over a low flame on the stove just until its golden.
Set aside in a bowl to cool.
Place the macadamia nuts and salt in a food processor and process until its meal or flour-like consistency.
With the food processor still running on low, slowly drizzle the honey until the mixture starts to stick together.
Transfer to a bowl.
Add the teaspoon of honey to the toasted coconut and mix well using a fork.
Using a 1-inch scooper, form the nut mixture into balls and roll in the coconut.
Leave a Comment