Immune Boosting Chicken Soup
Yum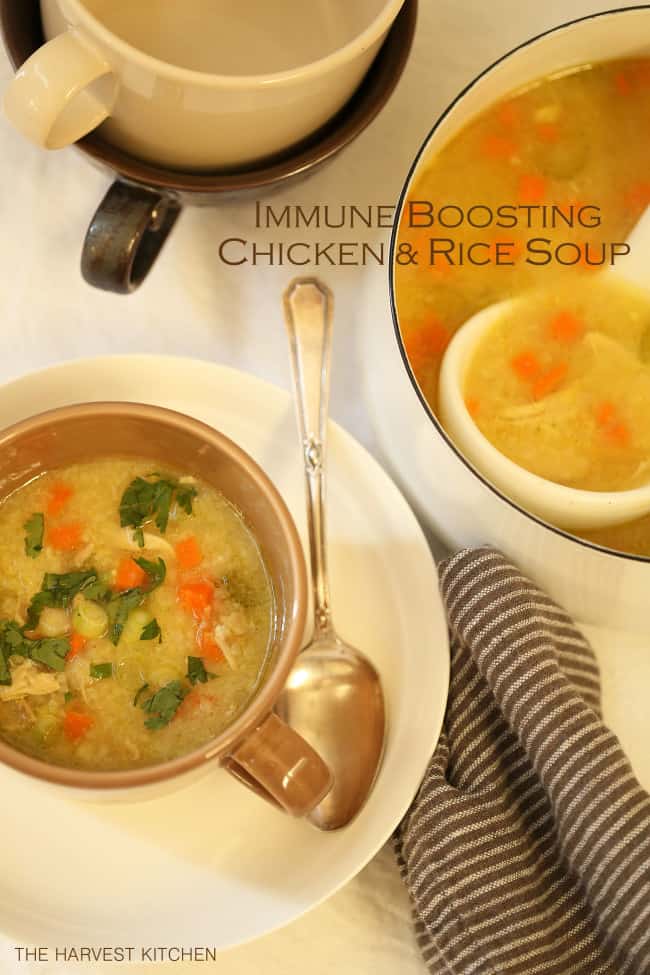 It's the first day of fall already (can you believe it?), so I'm switching gears and turning to recipes for comfort and healing foods –  like this hearty inflammation taming and immune boosting chicken soup.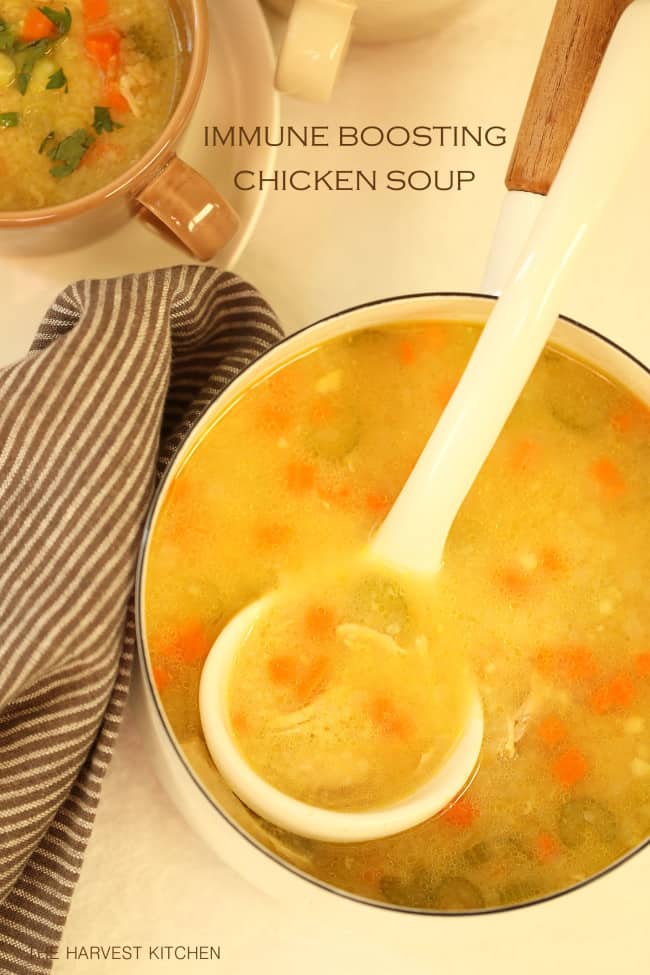 A cold wet autumn begs for a big pot of piping hot soup simmering on the stove.  And even though we're still having a heat wave here in Newport, I've been craving soup.  This chicken soup pushes all the right buttons for me – being  easy and light and deeply flavorful.  It has it's fair-share of fresh ginger root in it, with some garlic and a wee bit of curry, which are all great anti-inflammatory immune-boosting ingredients.   I've also added jasmine rice to this soup.  Jasmine rice is a  delicate rice that  slightly thickens the broth and adds a nice depth of flavor.  But feel free to use whatever type of rice you prefer.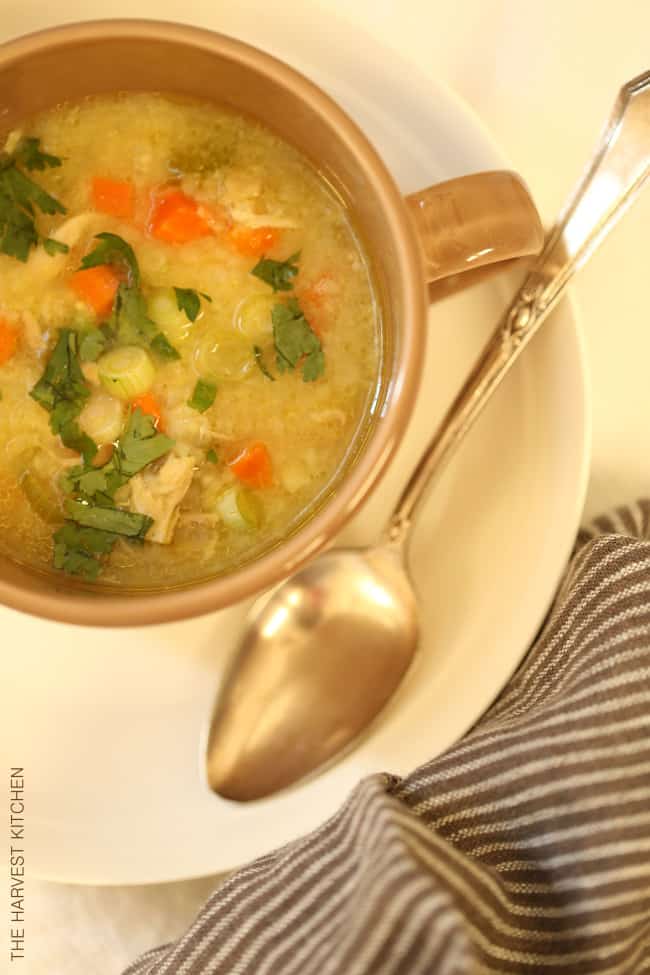 Sip on this Immune Boosting Chicken Soup to keep your immune system strong or whenever you start to feel under the weather.
~ Deb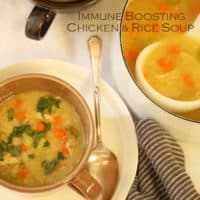 Immune Boosting Chicken Soup
Ingredients:
1/2 cup Jasmine rice, rinsed well
2 cups water
3 tablespoons extra virgin olive oil
1 small onion, diced
2 garlic cloves, minced
2 carrots, peeled and chopped
2 celery ribs, sliced
1 3-inch piece of fresh ginger, peeled and sliced into slivers
1-1/2 teaspoon curry
4 cups chicken stock
1 pound cooked chicken, shredded
scallions for garnish
fresh cilantro for garnish
Directions:
In a medium saucepan add the water and rice.  Bring to a boil then reduce heat to low and simmer for about 25 minutes or until the rice is tender and porridge-like.
While the rice is cooking, heat the olive oil in a large pot. Add the onion, carrots and celery and cook for 6-7 minutes, until the onion is soft and translucent, stirring occasionally.
Add the garlic, and cook for an additional 1-2 minutes, until the garlic is fragrant, stirring occasionally.
Add the curry powder, chicken stock, and chicken and stir to combine.
Continue to cook until the soup reaches a simmer. Then reduce heat to medium-low, cover with a lid, and let the simmer for about 20 minutes.
When the rice is cooked, add to the soup and stir.  Let simmer for another 10 minutes.
Garnish with scallions and cilantro.
Leave a Comment