Grilled Pineapple and Kale Juice
Yum
This Grilled Pineapple and Kale Juice is my riff on the Pina-kale-ada served at the  Greenleaf restaurant in Costa Mesa.  Kyle and I eat at this restaurant on occasion, and it seems that we can't get out of there without ordering a couple of their fresh squeezed juices.   Their Pina-kale-ada is my favorite!
I was invited by the American Macular Degeneration Foundation to promote good eye health by participating in National Kale Day.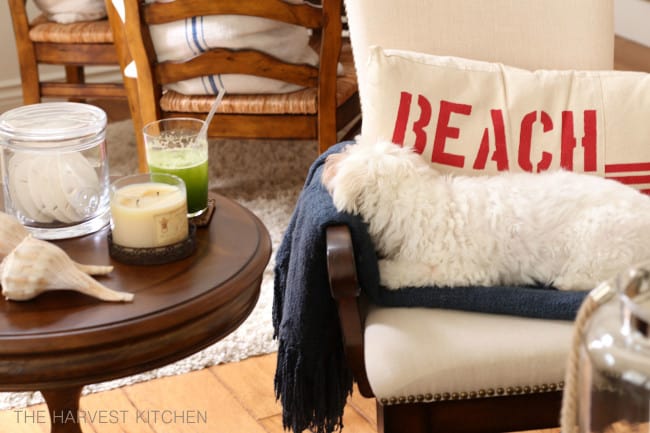 The leading cause of blindness over the age of 55 is macular degeneration, affecting more than 10 million Americans. Currently, there is no cure for macular degeneration, yet there are some basic things you can do to help prevent developing it, and to possibly slow the progression of it if you already have it.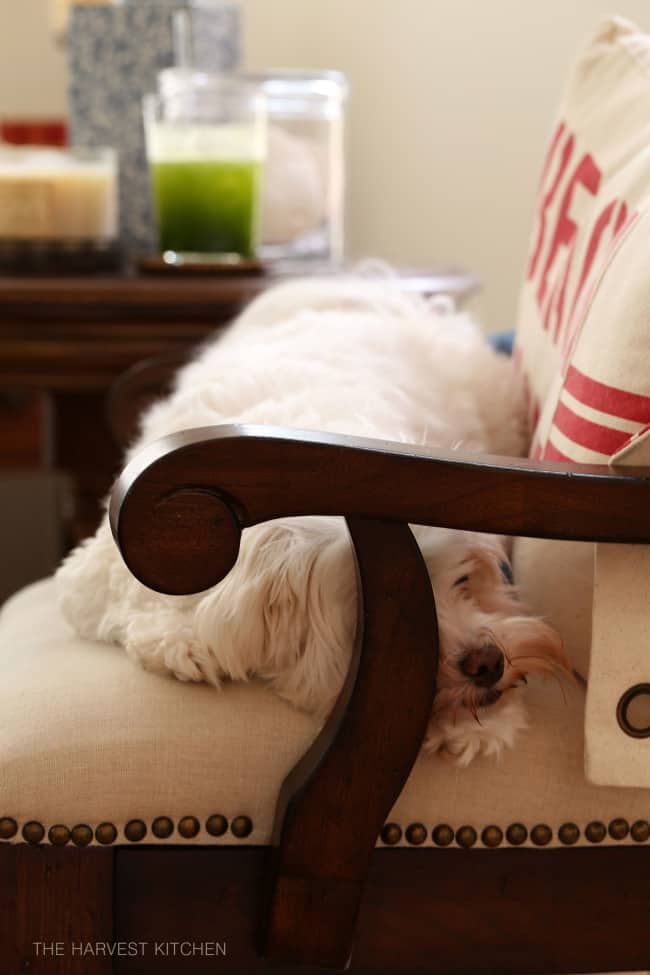 Good nutrition is key, so is getting some good cardio exercise in each week (in the way of brisk walks or jogs just a few times a week), if you smoke, quit, and if you are stressed – try to to manage or to eliminate it altogether, and be sure to always protect your eyes from UV lights (wear your sunglasses!). And be sure to get regular eye checkups.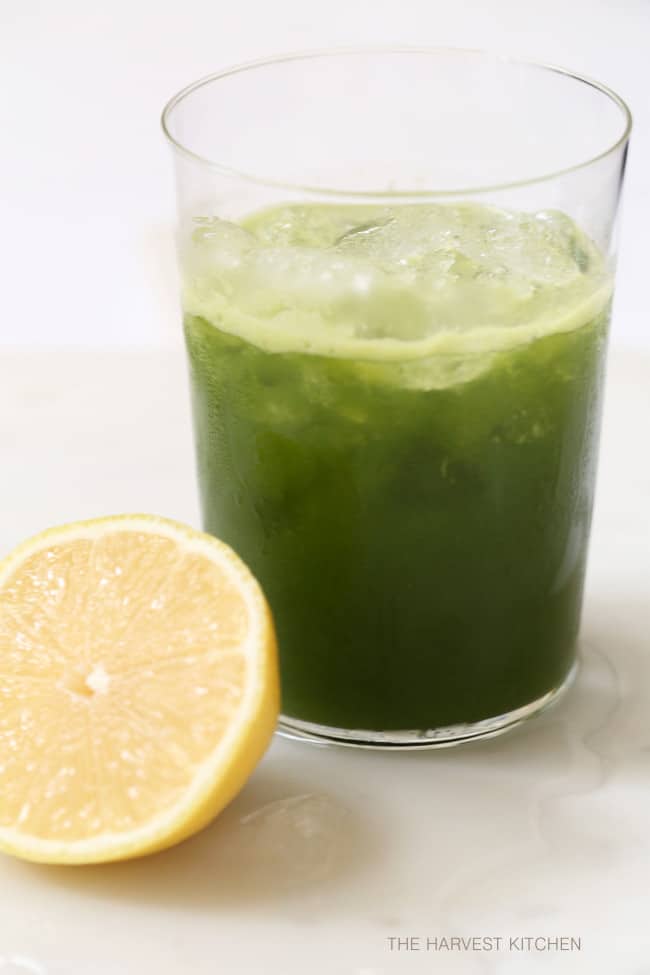 A few key nutrients vital for overall eye health are lutein and zeaxanthin, which can easily be incorporated into your diet from natural sources. The best dietary sources of lutein and zeaxanthin are dark green leafy vegetables such as kale, lettuce and spinach.  Red pepper, broccoli and peas are also good sources.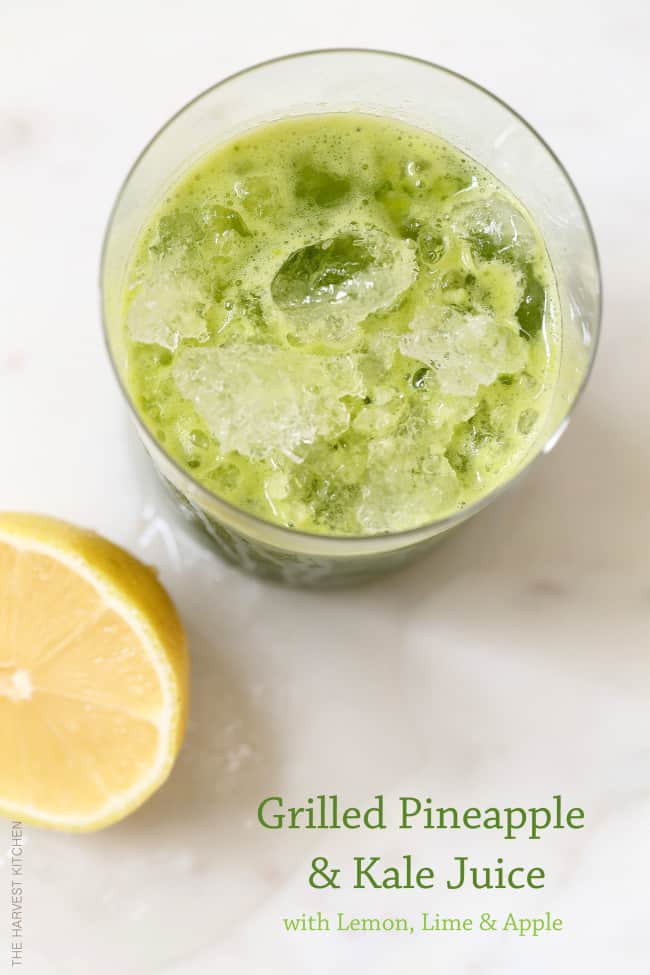 Thankfully, I don't have Macular Degeneration, but if you or anyone you know have it or If you'd just like to learn more about Macular Degeneration, be sure to check out the American Macular Degeneration Foundation's site here.
As for this Grilled Pineapple and Kale Juice – the pineapple in this juice is grilled – which mellows the flavor and tartness a bit.  I love grilled pineapple!  Pineapple offers antioxidant protection and immune support.  Studies published in the Archives of Ophthalmology indicates that eating 3 or more servings of fruit per day may lower your risk of age-related macular degeneration by 36%, compared to persons who consume less than 1.5 servings of fruit daily.  It's always a good idea to drink juices slowly so you don't give your system a rush of sugar, and you can also eat a fistful of almonds for the protein to help balance out the sugar from the juice.
~ Deb
Grilled Pineapple and Kale Juice
Yield: 2 servings
Total Time: 10 minutes
Ingredients:
1 tablespoon coconut oil
2 cups grilled pineapple, peeled and sliced
3 cups kale, stems removed (6 - 8 large stalks)
1 apple, chopped
1 lemon, peeled
1 lime, peeled
crushed ice
Directions:
Lightly oil the grill with coconut oil.
Grill the peeled and sliced pineapple for 2 to 3 minutes on each side.
Place all of the ingredients, one at a time, in your juicer and juice.
Pour over ice and enjoy!
Leave a Comment