Gluten Free Oatmeal Cookies
Yum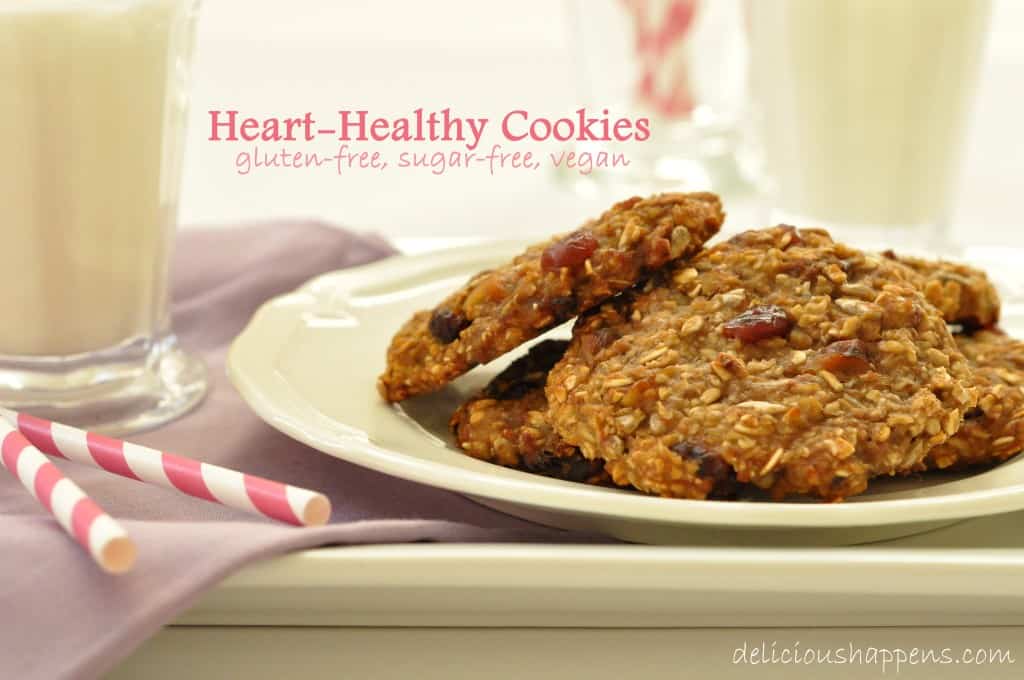 When I was a new mom ..I read everything I could get my hands on about nutrition for children.  One of my favorite books was called "Feed Your Kids Right"  by Dr. Lendon Smith.  Dr. Smith listed some recipes at the back of his book…and one recipe in particular that I made often were his oatmeal cookies.  They were made without butter and eggs, and they were only sweetened with bananas and apple juice.  They were a flourless oatmeal cookie.  Kyle loved these cookies when he was little.
I sill make these cookies now and then – though they've evolved just a bit over the years.  Instead of apple juice – I use applesauce, and I cut the flour out altogether and just add more gluten-free oats.
These Gluten Free Oatmeal Cookies are best hot right from the oven.
But what cookie isn't?!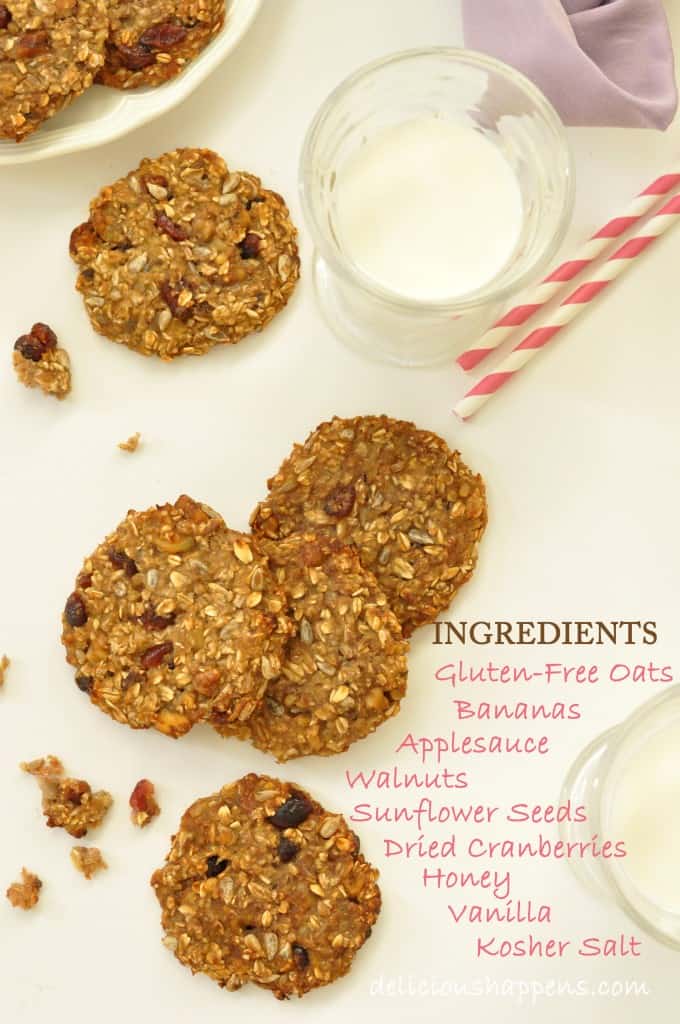 I hope you enjoy these heart healthy Gluten Free Oatmeal Cookies.
~ Deb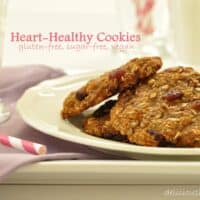 Gluten Free Oatmeal Cookies
Yield: 12 - 18 cookies
Total Time: 1 hour
Ingredients:
1-1/2 cups gluten-free oats
2 ripe organic bananas, mashed
1 cup unsweetened organic applesauce
1 tablespoon clover honey
1-1/2 teaspoons pure vanilla extract
1/2 cup dried cranberries (or raisins)
1/2 cup raw sunflower seeds
1 cup walnuts
1/2 teaspoon kosher salt
Directions:
Preheat the oven to 350 degrees.
Line a cookie sheet with a silpat or parchment paper and set aside.
In a large bowl, mash the bananas well.
Add the applesauce, honey, vanilla, cranberries, sunflower seeds, walnuts, kosher salt and oats. Blend well and set aside for about 45 minutes to an hour to soften the oats.
Scoop about two tablespoons of batter and roll the dough into balls, then flatten and place on the prepared cookie sheet. Space the cookies about an inch apart.
Bake for 30 minutes or until the cookies are lightly browned.
Remove from oven and cool on wire rack.
Leave a Comment