Gluten Free Banana Muffins
Yum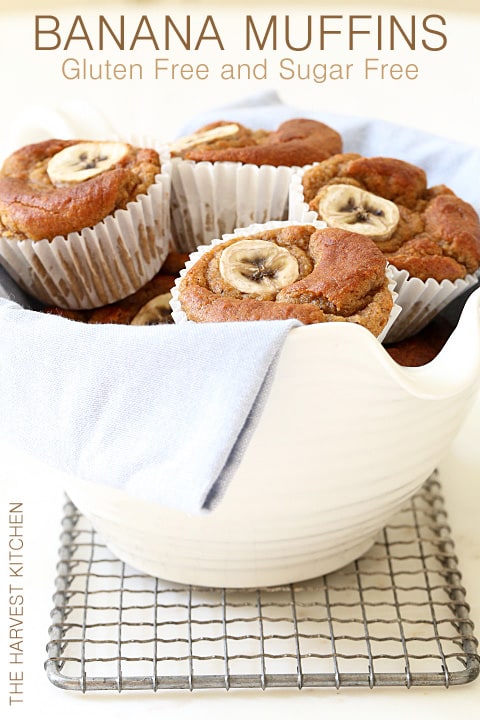 If you're like me, you like to bake just as long as you can get in and out of the kitchen in under an hour and without completely dirtying every bowl and measuring cup and spoon you own.  The recipe for these Gluten Free Banana Muffins is my kind of recipe!  The few ingredients that are called for all get tossed in a blender. The batter is whipped up then poured into the cups and tossed in the oven for 20-25 minutes.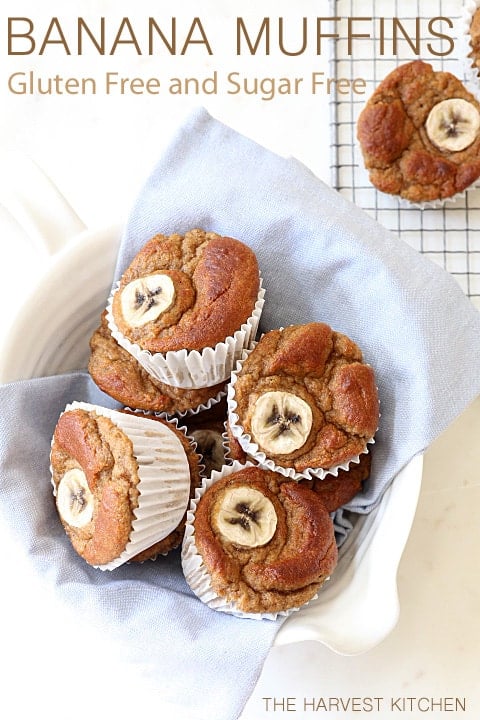 These light and fluffy Gluten Free Banana Muffins are a new favorite of mine.  I made 2 batches over the weekend, and I completely lost track of just how many I ate myself.  They're rich with almond butter and ripened bananas, and there isn't even a pinch of added sugar.  The only flour going on here is 1/2 cup of coconut flour, so these gems aren't weighty and won't feel like they've take up much real estate in your stomach.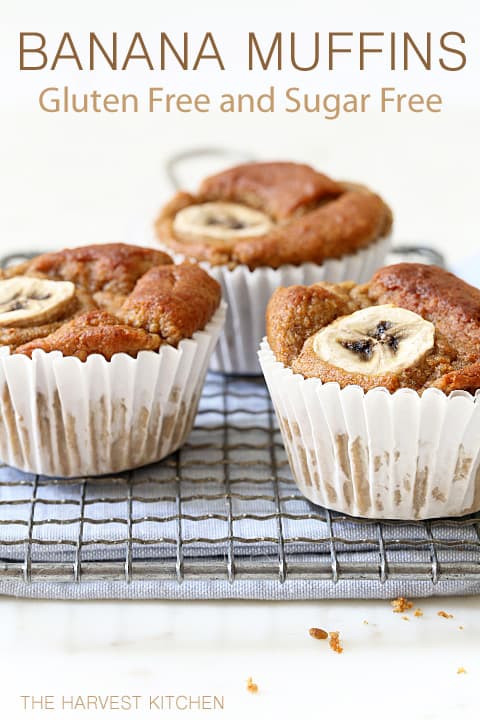 If you want variety….go with peanut butter in lieu of almond butter and add a few chocolate chips to the mix.  These muffins are to-die-for straight from the oven, but will keep for a couple of days (if they stick around that long).  I used to make a really good banana nut bread with all the unhealthy refined flour and sugar and it was my mom's favorite banana nut bread.  I gave that recipe out a lot!  But, my mom likes these muffins even better.  And so do I!!  I hope you love them as much as we do!!
~ Deb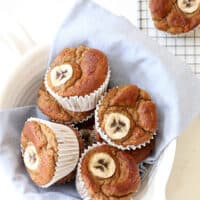 Gluten Free Banana Muffins
Yield: 12 muffins
Prep Time: 10 minutes
Total Time: 30 minutes
Ingredients:
4 free-range brown eggs
4 organic bananas (about 2-1/2 cups mashed)
1/2 cup almond butter (creamy or crunchy)
4 tablespoons coconut oil, melted
1/2 cup coconut flour
1 teaspoon baking soda
1 teaspoon baking powder
1-1/2 teaspoons pure vanilla extract
pinch of sea salt
Directions:
Preheat oven to 350 degrees
In a blender or food processor, combine the bananas, eggs, almond butter, coconut oil.
Add the coconut flour, baking soda, baking powder, vanilla and sea salt and blend well.
Using an ice cream scoop, spoon the batter into a cupcake pan prepared with paper cupcake cups.
Bake for 20 to 25 minutes or until a toothpick inserted into the center of a cupcake comes out clean.
Cool on wire cooling rack.
One Response to "Gluten Free Banana Muffins"
Leave a Comment