Frozen Peach Yogurt
Yum
Frozen Peach Yogurt captures the essence of summertime.  This three-ingredient Frozen Peach Yogurt is quick and easy to make and it makes a deliciously healthy summer treat.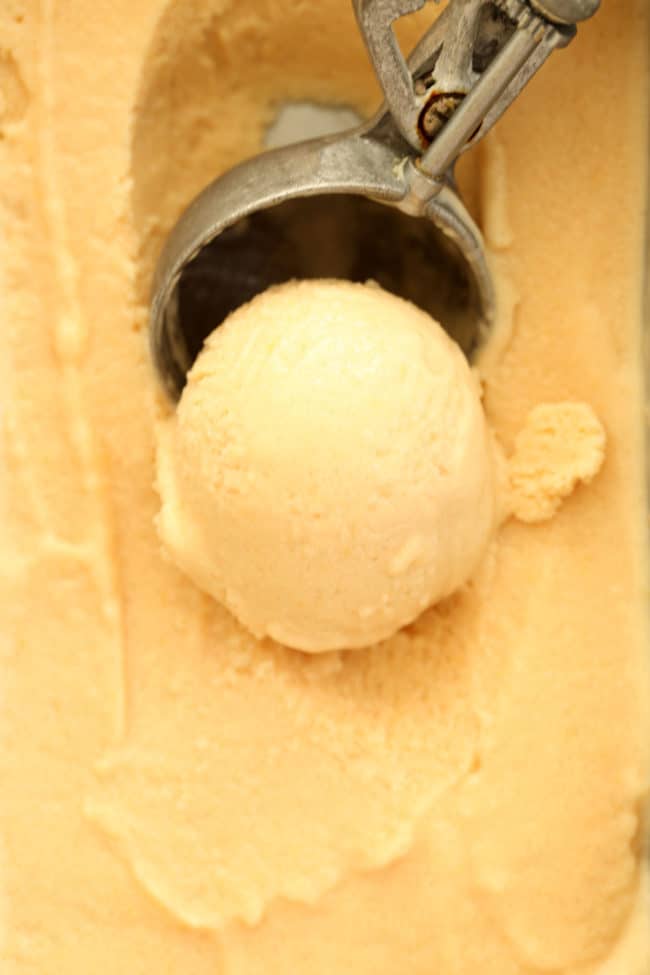 The trick to this Frozen Peach Yogurt is we make a peach compote first by heating some peeled peaches in a saucepan with  brown rice syrup until the peaches soften and release their liquid.  Then we let the peaches cool at room temperature for the mix to slightly thicken as it sits.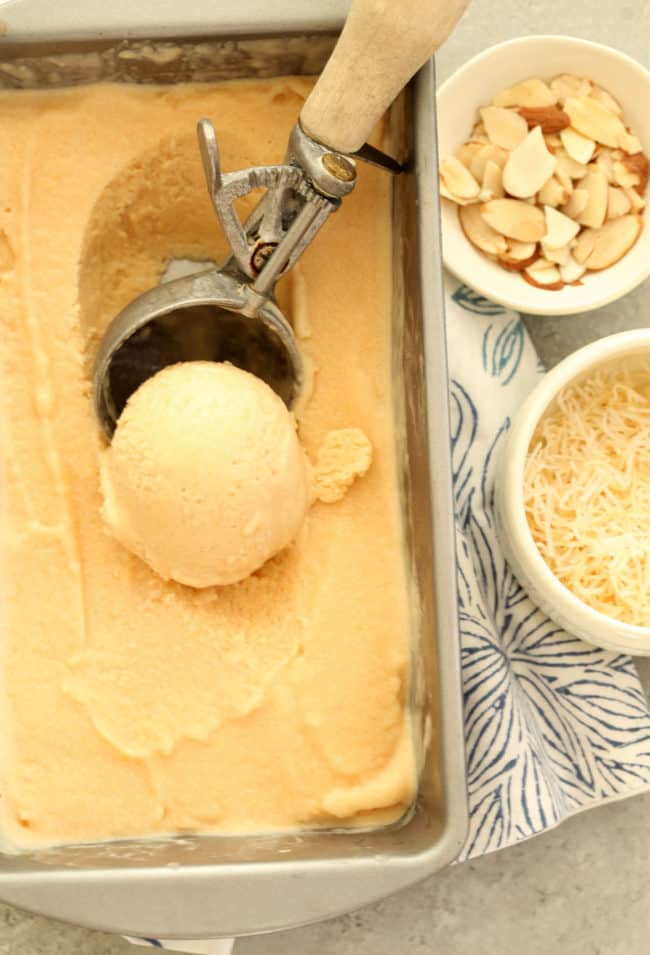 I used strained full fat Greek yogurt here which is richer than regular yogurt. If you go with a low-fat yogurt, just know that it will yield a slightly more icy frozen yogurt. Not that there's anything wrong with that.
I've made this recipe a few times over the past couple of weeks.  It's completely delicious, screams of summer, and is a great way to put ripe peaches to good use.  You can play with the sweetener here.  If you don't keep brown rice syrup on hand, feel free to use honey, maple syrup, or even coconut sugar with a teaspoon or two of water.  I prefer brown rice syrup because it's got less of a sweetness bite to it, but go with what you have on hand.  This is a simple recipe that holds true to the spirit of summer.  Relaxed and unfussy.  Peaches seem to be especially sweet and delicious this year. As do the cherries which have been particularly habit-forming! And I've eaten my fair share of each lately before they're gone from season.  This simple frozen yogurt recipe will have you making froyo at home more often than buying the sugar-laden stuff at the store.
~ Deb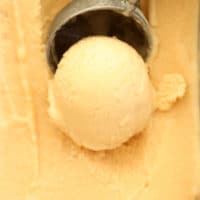 Frozen Peach Yogurt
Yield: 4 Servings
Cook Time: 10 minutes
Total Time: 1-2 hours freezer
Ingredients:
3 cups peaches, peeled, seeded and cut into chunks
1/3 cup + 2 tablespoons brown rice syrup (you can use honey instead)
1-1/2 cups plain yogurt
Directions:
Peel and chop the peaches.
Transfer the peaches to a heated saucepan over medium low heat.
Stir in the brown rice syrup.
Let the peaches simmer over low heat for about 5 minutes or until they release some of their juices and yield a syrupy mixture.
Remove from heat and cool at room temperature.  The peach mixture will slightly thicken as it cools.
Transfer the cooked peaches and their juice to a blender or food processor.
Add the yogurt. Pulse the machine until the mixture is smooth.
Chill for at least 1 hour, or overnight, then freeze in your ice cream maker according to the manufacturer's instructions. If you don't have an ice cream maker, pour the yogurt into a pan and freeze for an hour or two so it starts to sets, then scoop as desired.
Serve with granola, blueberries, sliced almonds and toasted coconut.
Leave a Comment