Fourth of July Recipe Roundup
Yum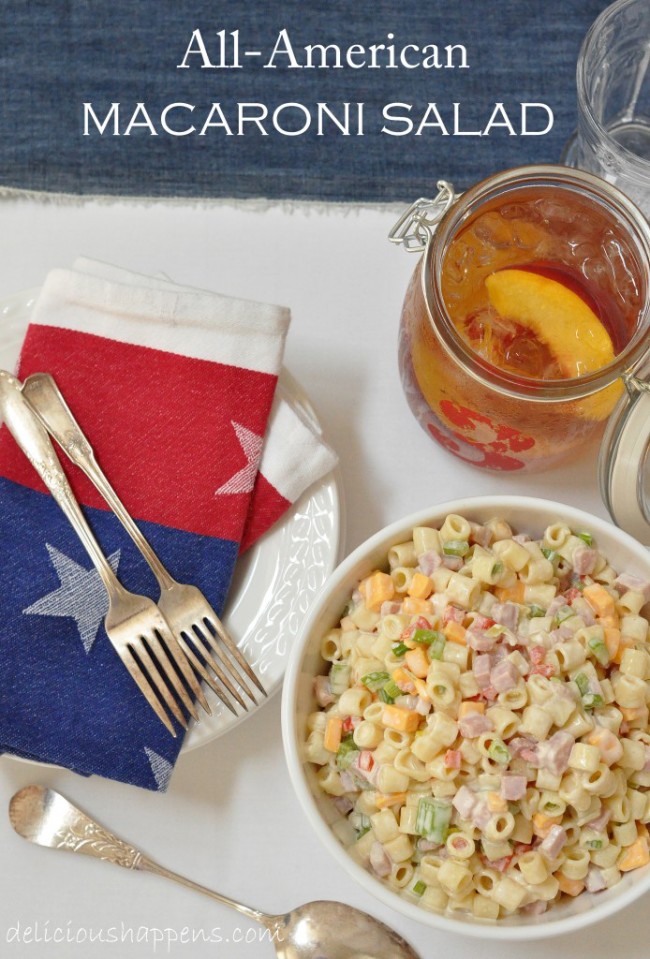 Are you guys ready for the Fourth of July?   Me too!!  I'm so looking forward to the long weekend!!  I thought I'd share some of my favorite Fourth of July recipes with you.  Some of these are from the blog before I went all healthy and wholesome!
This Macaroni Salad with Ham and Cheese has always been a hit wherever I take it.  Feel free to omit the ham and add a different kind of cheese.
This creamy Classic Potato Salad is hands-down the best potato salad I've ever had.  My ex-step-mother-in-law made this potato salad to serve at her restaurant and it was a huge hit.
These Macaroni and Cheese Muffins need little selling!  A platter of mac and cheese muffins on your table will surely be a hit at any Fourth of July gathering!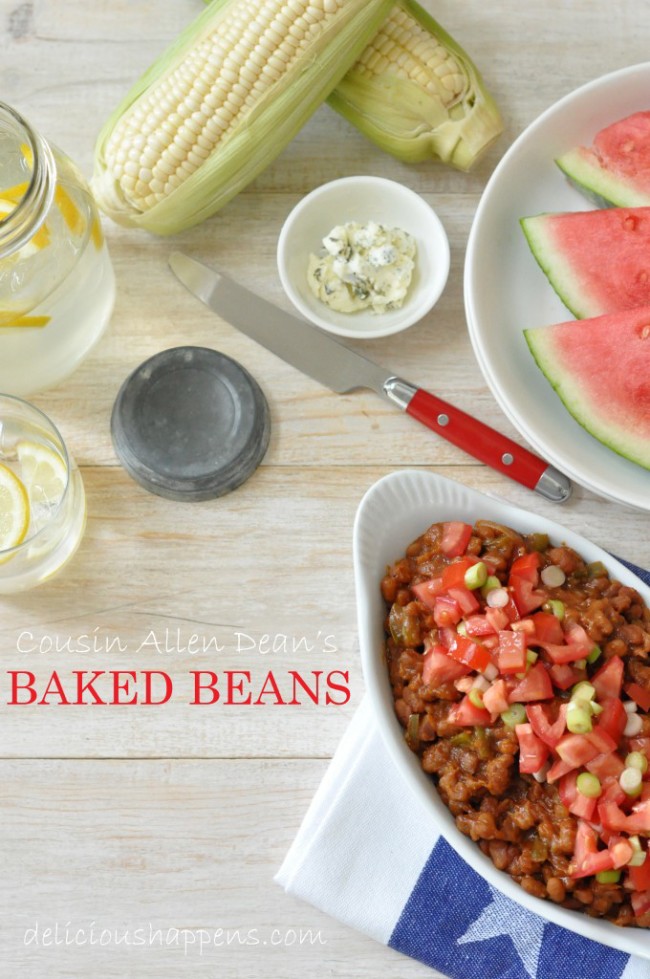 What's the Fourth of July without baked beans?  The recipe for these Vegan Baked Beans was given to me by my cousin.
This Strawberry Caprese Salad has been featured on a few other sites.  It's a twist on the standard tomato caprese salad.  A great summer salad and perfect to add to your Fourth of July meal!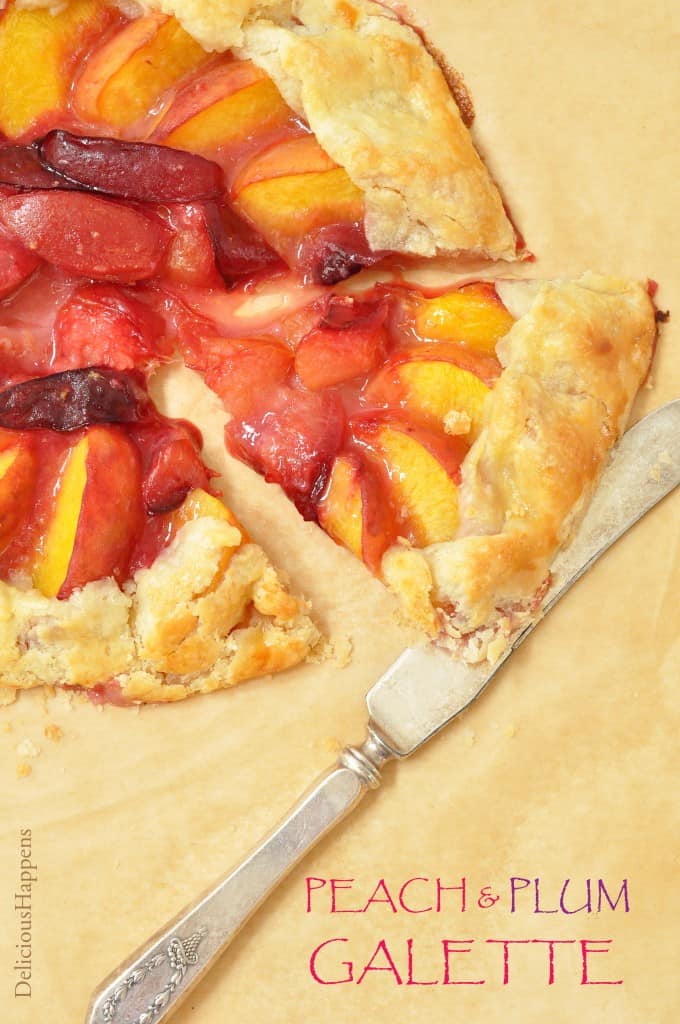 Peach and Plum Galette…. oh my!   It's a great summer dessert and  perfect for the Fourth!  The crust is the best crust you will ever make (trust me!) and the combo of peaches and plums is pure heaven!!  Make this galette!!  You won't regret it!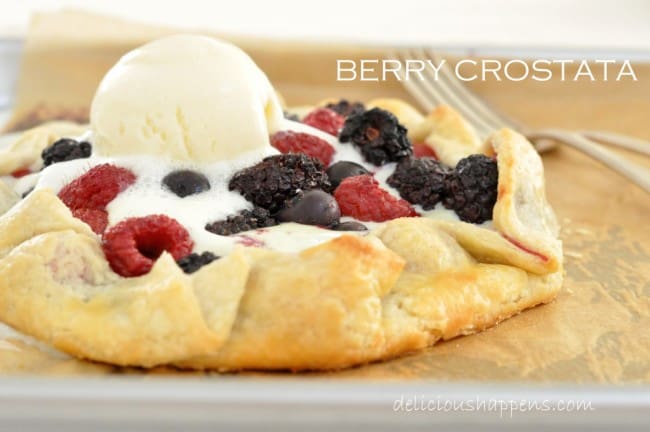 And while you're at it….you should probably serve this Berry Crostata  with the Peach and Plum Galette to give your guests variety!  The recipe for this crostata uses the same crust recipe as the Peach and Plum Galette.  There's nothing better in my book than a rustic no fuss free-form pie on a summer night!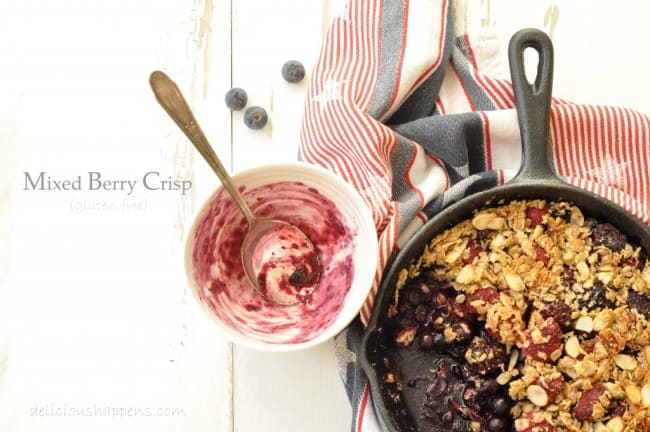 Lay down a couple of skillets in front of your guests filled with piping hot Gluten Free Berry Crisp.
Serve with some frozen vanilla yogurt or ice cream.
Then watch them drool!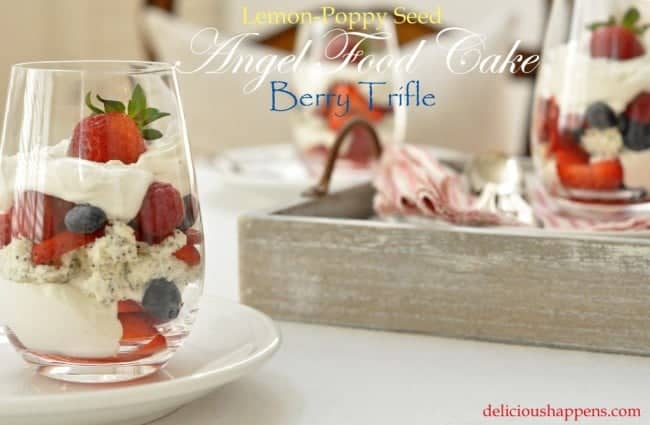 Oh how I LOVE this Angel Food Cake Trifle! The Country Cream in it is TO DIE FOR!!!  You won't ever make boring old whipped cream ever again once you taste this Country Cream.  It's made with sour cream, mascarpone and yogurt and whips up as light and fluffy as a cloud!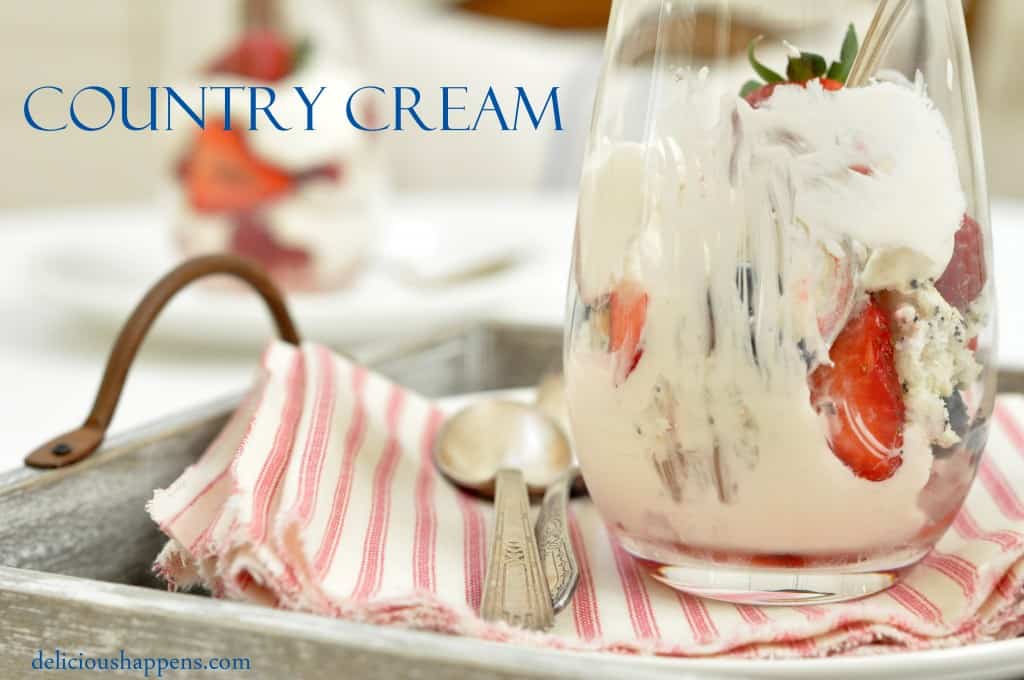 If you want to keep things simple – just serve a big bowl of strawberries (or mixed berries ) or grilled stone fruit for dessert with the biggest bowl you own filled with Country Cream.  You won't go wrong!!
I hope you find something here to help make your Fourth a festive feast!!
~ Deb
Leave a Comment