Easy Homemade Chicken Noodle Soup
Yum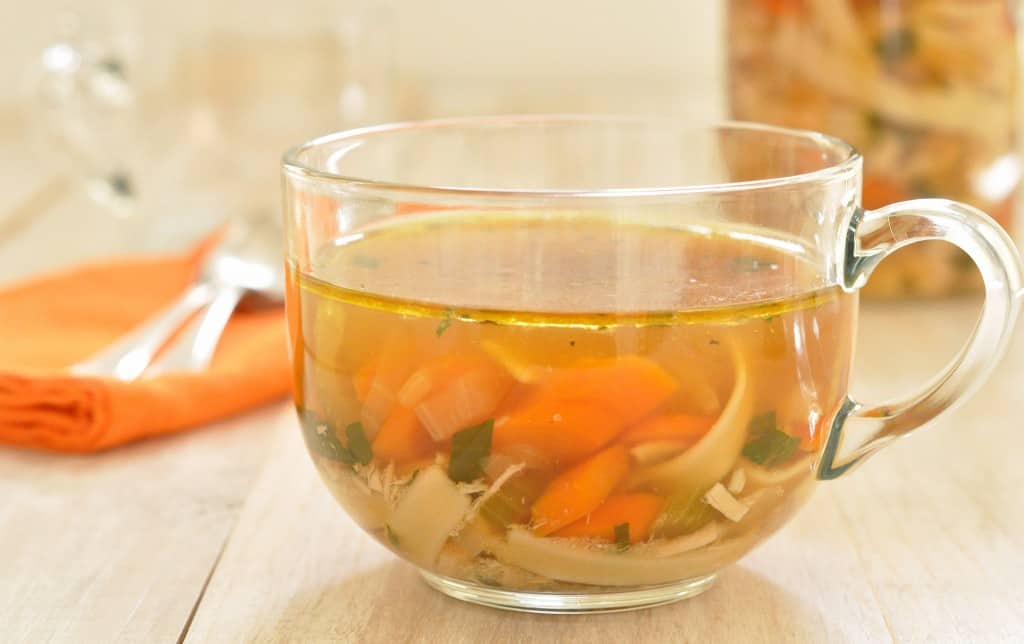 This is an easy homemade chicken noodle soup recipe that I've made for years.  It's wonderfully simple, cozy, comfy, rich and nourishing. And it is the one and only soup that I'm in the mood for when I'm feeling under the weather.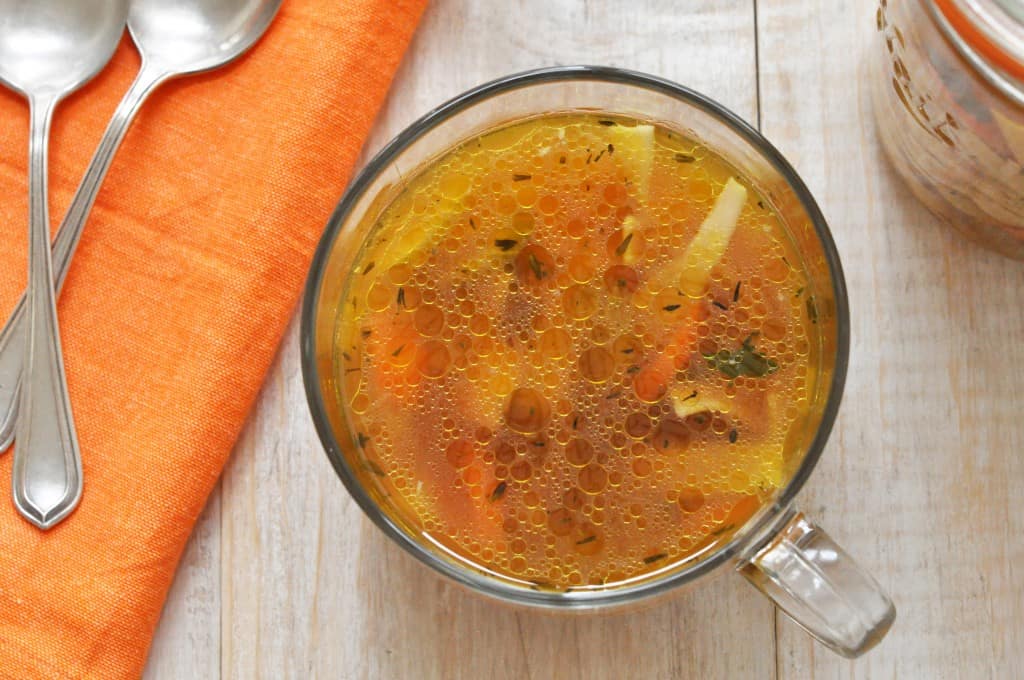 Homemade chicken noodle soup is one of those all-American recipes that most people love…and there's nothing better than a cup of piping hot chicken noodle soup to warm you to your toes when the weather turns chilly.
If you love this easy recipe – you might enjoy these as well….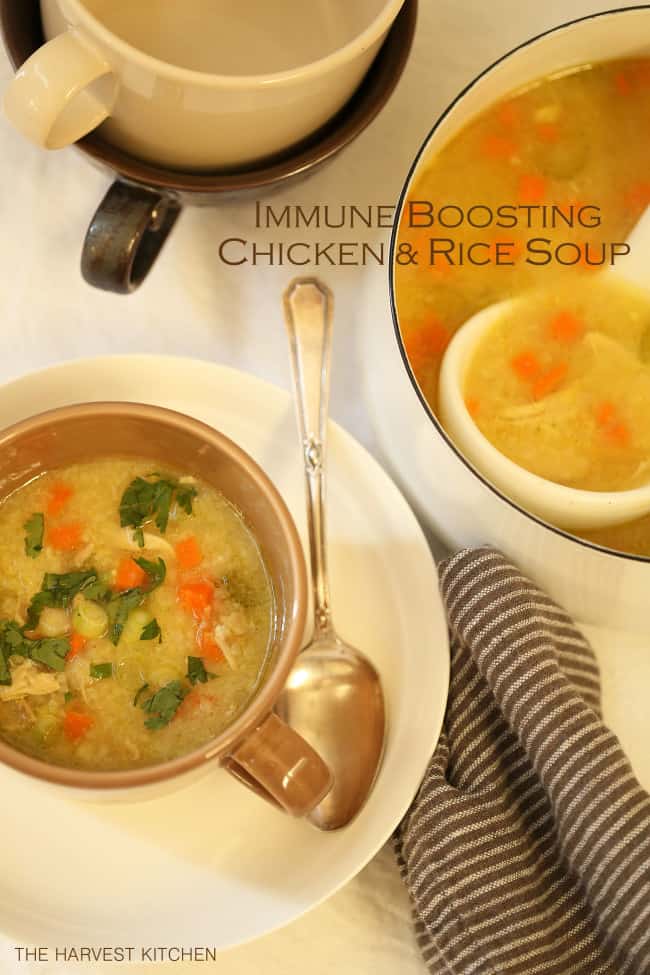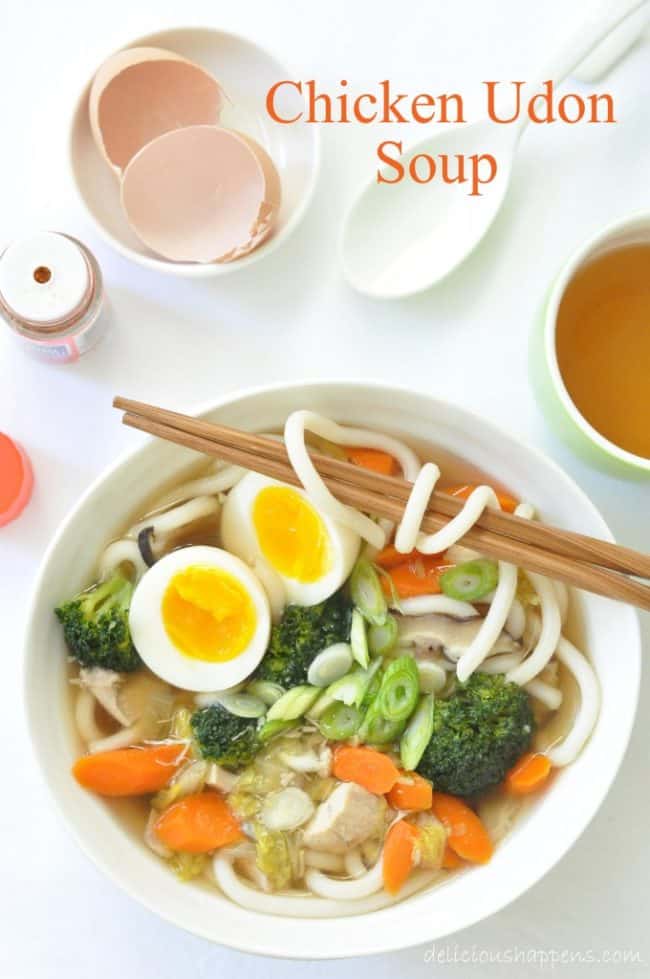 To me, there's nothing better than a pot of rich and flavorful soup simmering on the stove.  And if it involves noodles (or rice)…. even better!
~ Deb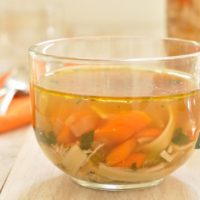 Easy Homemade Chicken Noodle Soup
Yield: 4 servings
Total Time: 1 hour
Ingredients:
2 tablespoons extra-virgin olive oil
3 pounds chicken thighs
1 medium onion, chopped
1 carrot, chopped
1 garlic clove, minced
2 celery ribs, strings removed and chopped
1 bouquet garni (bay leaf, 3 fresh thyme sprigs, and 3 fresh Italian parsley sprigs)
1 quart low-sodium chicken stock
2 cups distilled water
1 onion, chopped
2 large carrots, sliced
2 celery ribs, strings removed and sliced
1/4 cup fresh Italian parsley, chopped
3 ounces fine egg noodles, cooked
freshly ground black pepper
Directions:
Heat 1 tablespoon of the extra virgin olive oil in a large stockpot. Brown the chicken pieces in the pot.
Add the onion, carrot, garlic, and celery, and cook over low heat for approximately 15-18 minutes.
Pour 1 quart of chicken stock and 2 cups distilled water to the chicken.
Add the bouquet garni, and simmer, covered for 1 hour over medium-low heat.
Strain the stock through a fine strainer into a bowl and skim off any excess fat. Reserve the chicken and let cool before removing the meat from the bones.
Heat the remaining olive oil in a saucepan. Add the onion, carrots, and celery. Saute for approximately 5 minutes, then pour in the stock.
Bring to a boil then add the chopped chicken, cooked noodles, thyme and parsley.
Leave a Comment