Delicious Dairy-Free Hot Chocolate
Yum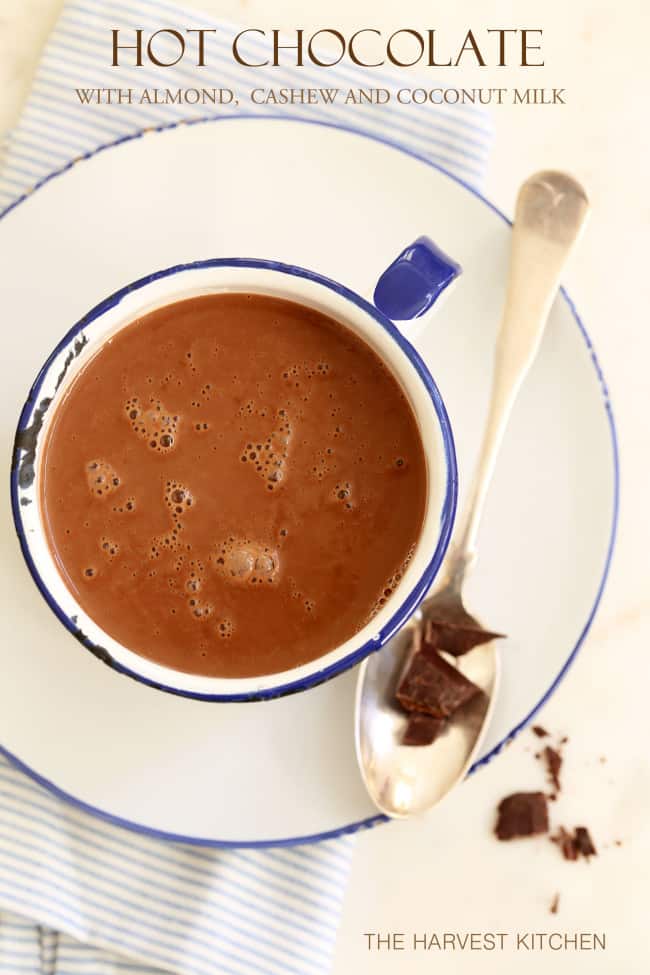 This post is sponsored by Almond Breeze Almondmilk.  It has turned exceptionally cold here…..like 38 degrees cold in my neck of the woods.  So, you know what I did…. I made a big pot of this Delicious Dairy-Free Hot Chocolate.  This rich and decadent cup of comfort is made with Blue Diamond's Almond Cashew blend, some coconut milk, and it's  sweetened with just a wee bit of pure maple syrup.  You could use honey or a squirt of stevia, but I like my maple syrup.
I also used Guittard cocoa and Sharffen Berger Bittersweet Dark Chocolate for this incredible concoction.  And if you want to add a bit of extra nutrition to this mix – stir in a teaspoon of coconut oil to your cup.  It adds a slightly exotic flavor which goes nicely here.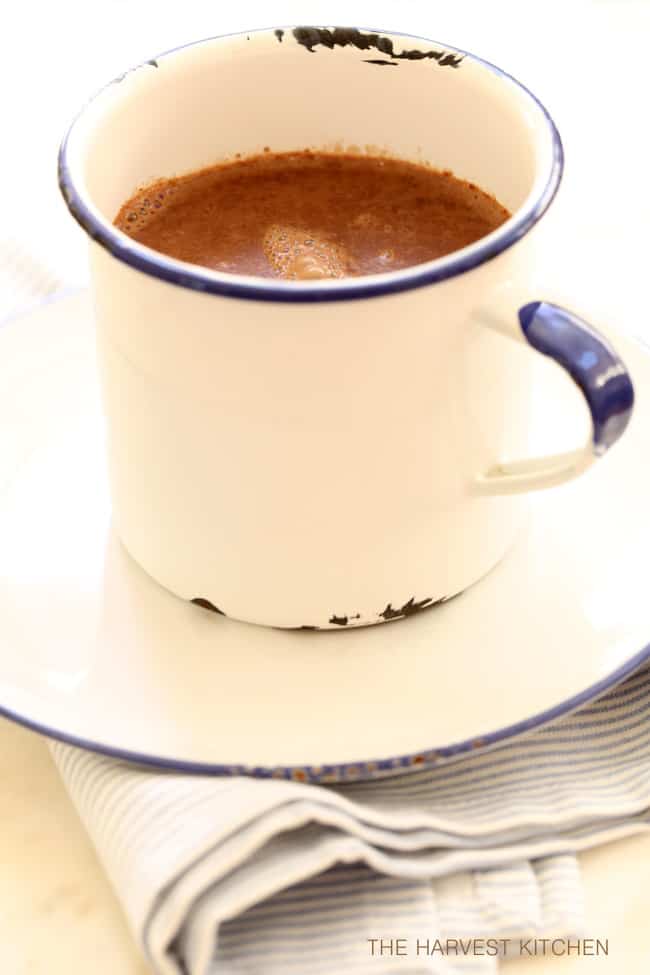 I am counting down the days to the end of this week….then I will have 2 solid weeks off from work to really enjoy the holiday season!  I have lots of cooking, baking and mess-making to do in my kitchen!!  And I know I'll be enjoying a cup or two of this Delicious Dairy-Free Hot Chocolate while organizing my list of recipes.
If you're looking for other drinks to keep you warm….you might like….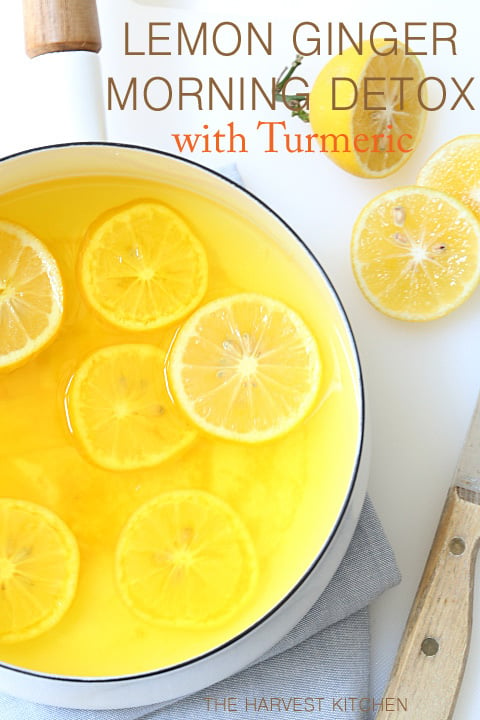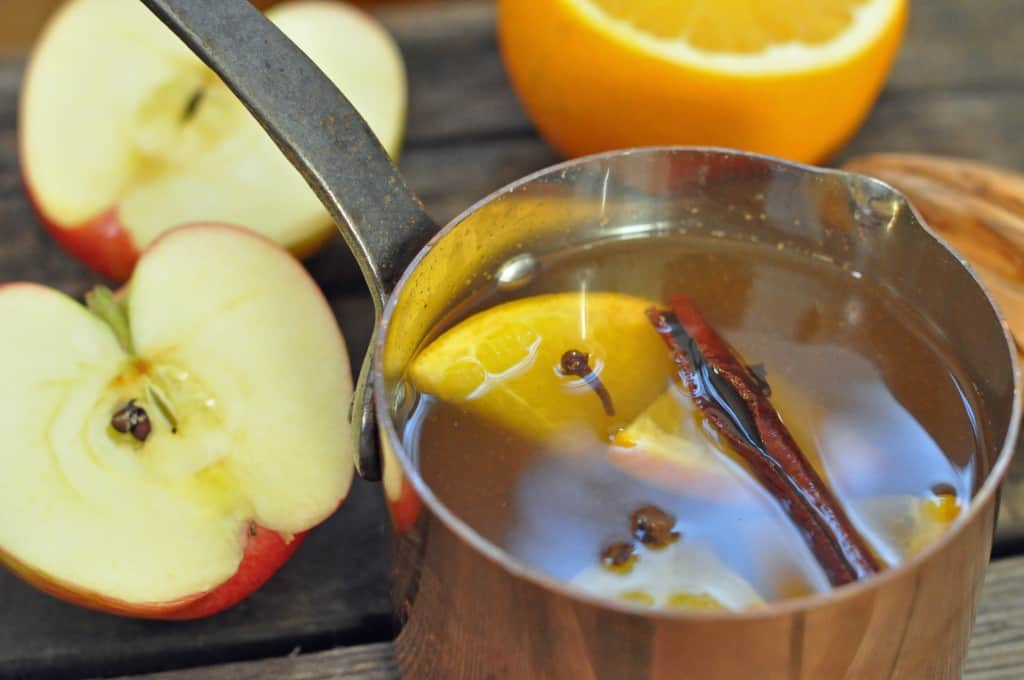 This post is sponsored by Almond Breeze Almondmilk – however, all opinions are my own.  Be sure to enter for a chance to win the Ultimate Kitchen Prize Pack, and get great savings and ideas for delicious Blendabilities at AlmondBreezeBlendabilities.
The new Almondmilk and Cashewmilk blend is rich and creamy and has a really great flavor.  It can be found in the refrigerated section at your local market.
~ Deb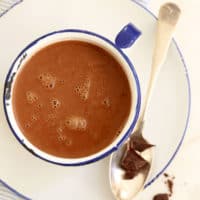 Delicious Dairy-Free Hot Chocolate
Yield: 4 servings
Total Time: 15 minutes
Ingredients:
1 cup full fat coconut milk
2 cups Blue Diamond Almond Cashew Milk
2 tablespoons cocoa powder
1/4 cup good quality bittersweet chocolate
1 tablespoon pure maple syrup (add more for desired sweetness)
1 teaspoon pure vanilla extract
Directions:
Heat the Blue Diamond Almond and Cashew Milk and the coconut milk in a medium saucepan over medium-low heat.
Add the cocoa powder and mix well.
Add the chopped dark chocolate.
Heat until the chocolate is completely melted.
Add the pure maple syrup and vanilla and stir.
Bring to a simmer then remove from heat and serve.
2 Responses to "Delicious Dairy-Free Hot Chocolate"
Leave a Comment