Cranberry Orange Smoothie
Yum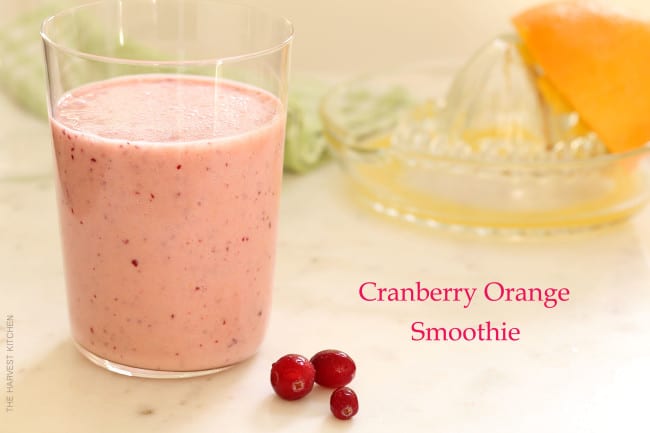 Frozen cranberries …. I've used them to bake with  and make sauce for a holiday meal with….but I've never added them to my smoothies before.  It just has never crossed my mind.  Then I saw a photo of this Cranberry Orange Smoothie in an old Williams Sonoma mailer…and was instantly infatuated.  The color….it's so rich and pretty pink with the little flecks of brighter pink.  Initially it was the color that piqued my interest – but then I read the ingredients and knew I was making this smoothie.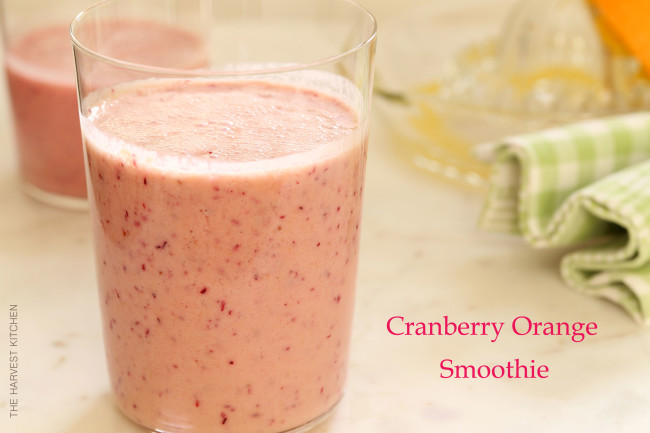 Cranberries pair so well with orange – and this duo does not disappoint in this smoothie!  Cranberries tend to be on the bitter side, but the orange and banana add just the right amount of sweetness.  I personally really love the taste of cranberries, so much so that each day I mix a little unsweetened cranberry juice in with my Smartwater.  It helps me drink the 6 to 8 glasses of water that we need to drink every day.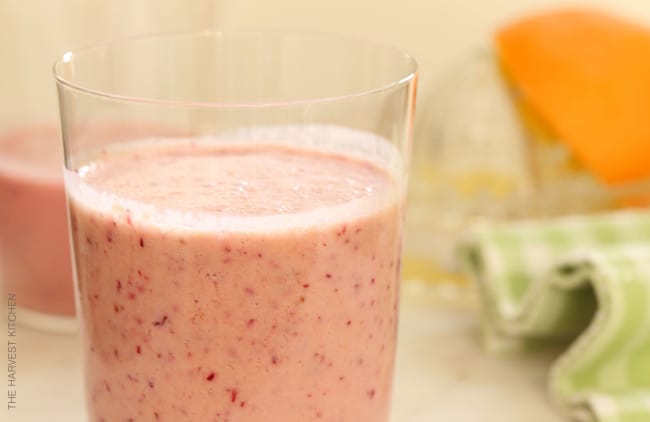 As far as this smoothie goes…. let me just say that I love it so much, that I have 4 bags of frozen cranberries in my freezer right now.  The Williams Sonoma recipe calls for yogurt, but I prefer to use either almond or hemp milk.  I like a thinner consistency for this smoothie, and I like the added protein without the dairy.  The William Sonoma recipe also called for adding some agave …but seriously…. it's plenty sweet enough with the orange and banana.  The thing I really love about adding the whole cranberries to this smoothie (rather than juice) is you get the full amount of nutritional benefits that these little beautiful bright berries have to offer.
~ Deb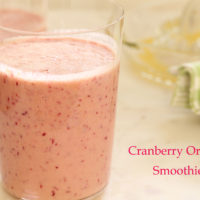 Cranberry Orange Smoothie
Yield: serves 4
Total Time: 5 minutes
Ingredients:
1-1/2 cup frozen cranberries
2 whole oranges, peeled and cut into pieces
2 bananas, peeled and cut into pieces
1-1/2 cups almond milk (or another nut milk or hemp milk - or you may substitute with plain Greek yogurt)
Directions:
Place all of the ingredients in a blender and blend until smooth.
One Response to "Cranberry Orange Smoothie"
Leave a Comment