Cranberry Baked Brie
Yum
This Cranberry Baked Brie is a festive appetizer for your holiday entertaining.  It comes together in just 20 minutes and it's always a hit!!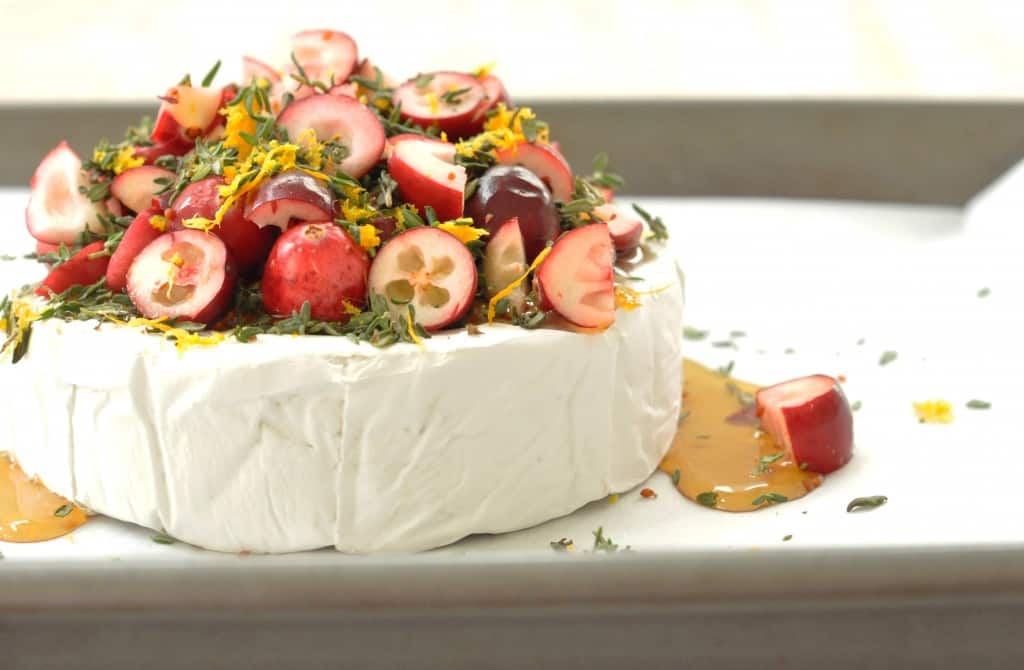 This Cranberry Baked Brie is a quick and easy Christmas appetizer to pull together.  Besides being pretty, it's completely addictive!!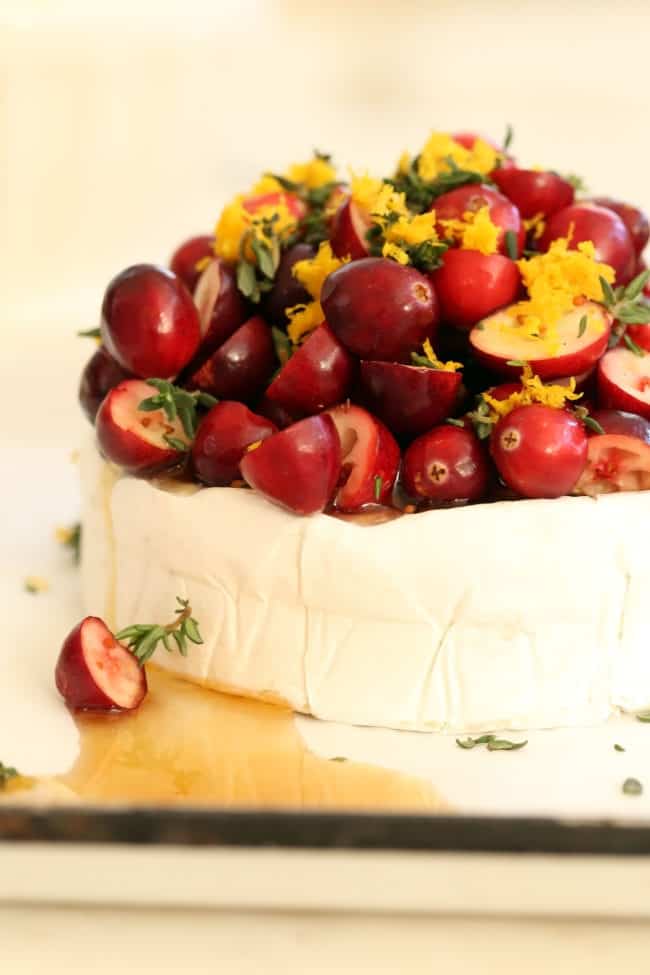 As far as appetizers go…this Cranberry Baked Brie is hands-down my favorite Christmas appetizer to make.  It's festive, delicious and everyone in my family loves it!!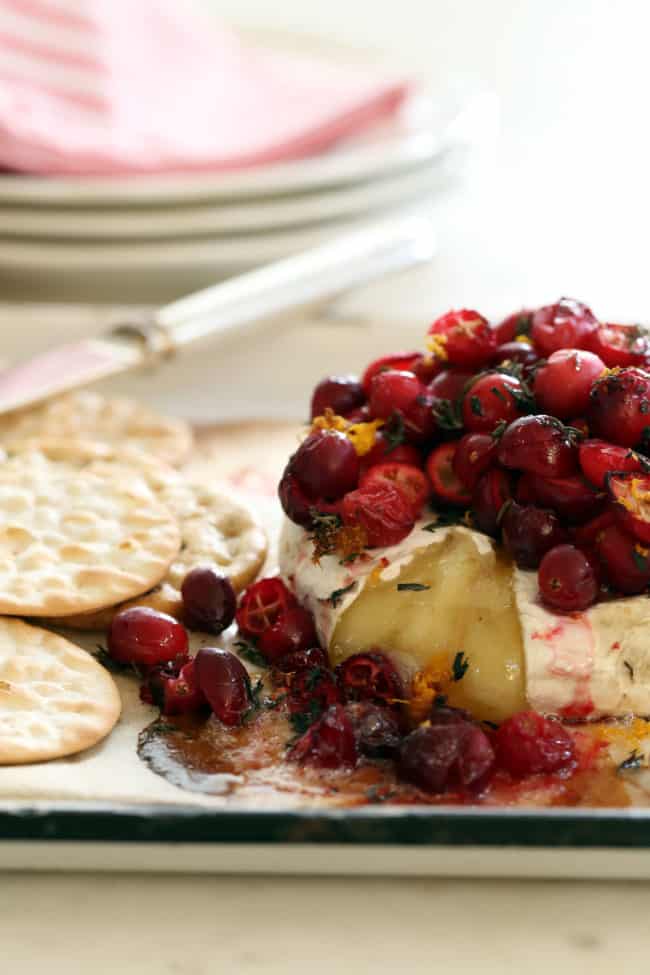 Serve it with an assortment of crackers and slices of fresh baguette.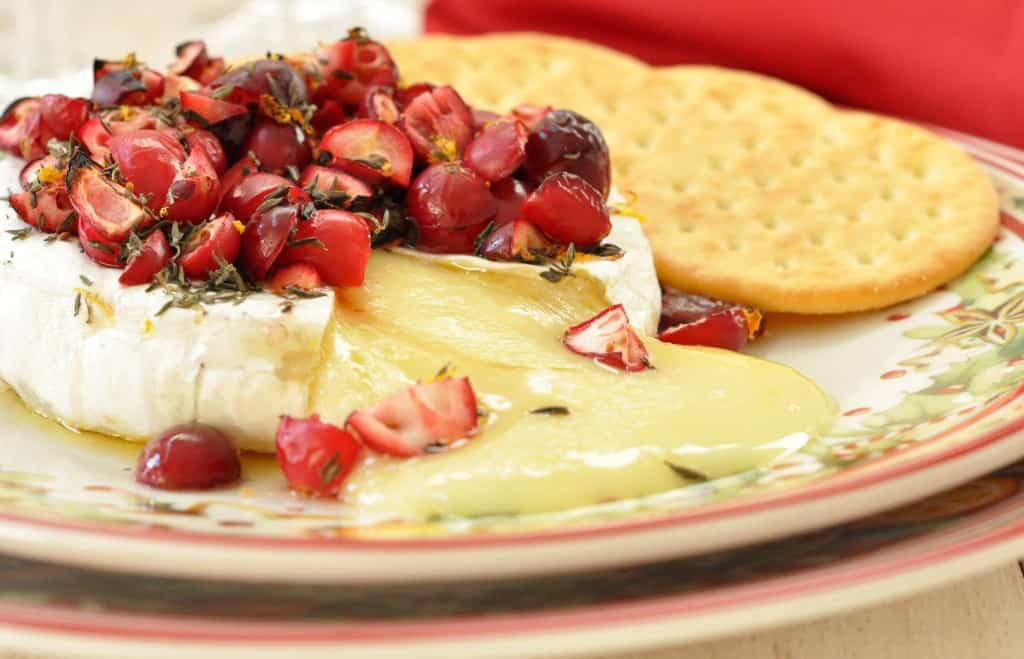 I used to make a cranberry baked brie recipe that I received from a friend years ago, but then I saw this recipe on the Real Simple site which adds some fresh thyme and orange zest.  It's a really nice touch.  I liked the added depth of flavor from the thyme and whisper of orange.  But …if you don't have fresh thyme on hand, I wouldn't let that keep you from making this Cranberry Baked Brie recipe.  Chopped walnuts also tie in nicely here with the cranberries.  I really liked the added orange zest though.  So the orange is definitely a keeper.
If you've never made a baked brie appetizer before, you're in for a real treat!!  If you don't do cheese, then just pick the yummy little cranberry pieces off the top.  That's the healthiest part anyway!
Enjoy!
~ DD
I originally posted this recipe a few years ago, but I've updated it here with additional photos for Pinning.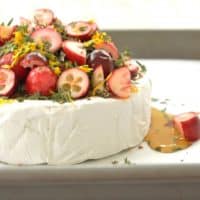 Cranberry Baked Brie
Yield: 6 - 8 servings
Total Time: 20 minutes
Ingredients:
8 ounces brie cheese round
1 tablespoon maple syrup
1/4 cup fresh cranberries, chopped
2 teaspoons fresh thyme leaves
1/2 teaspoon orange zest
Directions:
Preheat oven to 400 degrees
Place brie round on a baking sheet lined with parchment paper.
Pour the maple syrup over the top of the cheese.
Add cranberries and sprinkle with thyme and orange zest.
Place in oven, and bake 20-25 minutes, until brie is soft when cut.
Remove from oven, and carefully transfer to a serving plate.
Serve immediately with crackers or pieces of baguette.
Leave a Comment