Coconut Water + Fruit Popsicles
Yum
These healthy homemade Coconut Water + Fruit Popsicles are like ague frescas on a stick.  They're deliciously refreshing, brightly  flavored and they scream of summer.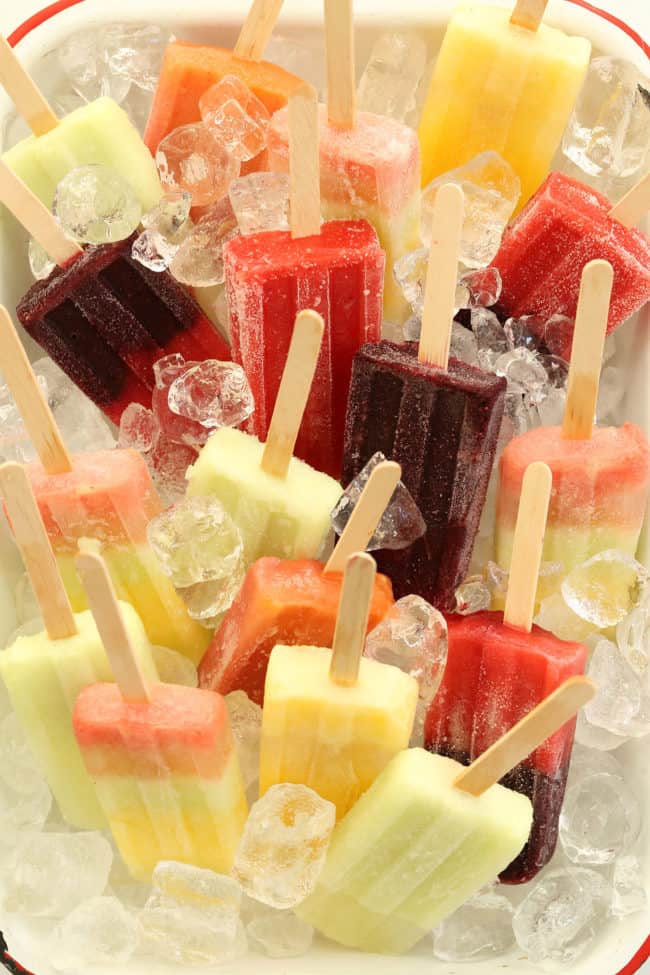 All you need to make these Coconut Water + Fruit Popsicles is a good blender and a popsicle mold with sticks.  Simply throw your fruit of choice in a blender with some coconut water, add a little lime juice, then blend until smooth.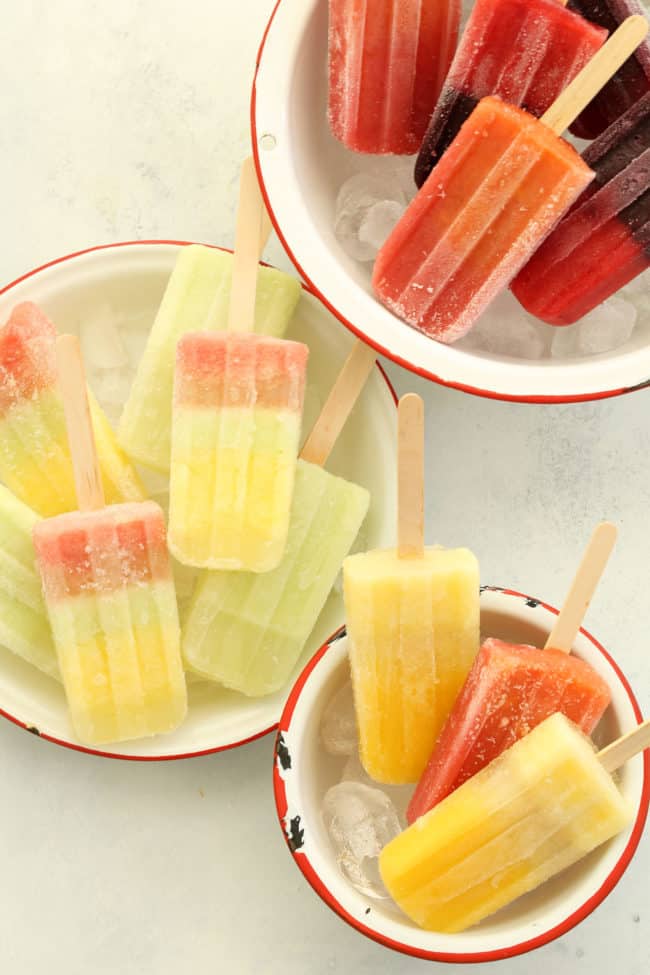 Agua Fresca is a Latin American non-alcoholic drink that's made with pureed fruit, water, a little sweetener and some lime juice.   These Coconut Water + Fruit Popsicles are basic fruit popsicles, but if you want to get a little more exotic with things, you could make a simple herb flavored syrup out of honey or coconut sugar and coconut water or plain water.   For a simple syrup you would mix about 1/4 cup plain water or coconut water with 1/4 cup honey or coconut sugar. Bring to boil, then reduce heat to low and simmer for about three minutes or until the honey or coconut sugar has completely dissolved.  Remove from heat, then add about 1 tablespoon of your favorite chopped fresh herbs (lemon basil, basil, lavender, mint, etc).   Let steep for 15 minutes until the herb flavor has infused the syrup.  Then add this simple syrup to your blended fruit.
For these Coconut Water + Fruit Popsicles, I used blueberries, raspberries, strawberries, mango, pineapple, watermelon, and honeydew melon.  For the blueberry popsicles, I added lemon juice in lieu of lime juice, and I add a little honey as well since blueberries tend to be more tart than sweet.  To get the layered look, pour the mold with half of one fruit, then freeze for 10 – 15 minutes, then fill the mold to the top with another fruit.  If you want more layers, add a few tablespoons of fruit at a time, freeze a few minutes, then repeat.
Coconut water contains multiple vitamins, minerals, and phytochemcials.   It's a good source of potassium, making it a great electrolyte beverage.  Electrolytes are important for heart health and to prevent dehydration.  The potassium found in coconut water counteracts the effect of sodium in our bodies which helps to lower blood pressure.  Coconut water also contains magnesium, which is known as the  "relaxation" mineral.  Magnesium's main purpose is to help the nervous system relax, and to help the heart relax between beats.  Magnesium also helps with the formation of serotonin, which helps produce healthy sleeping patterns and may help improve mood.
These are the Popsicle Molds that I use.  And the coconut water that I typically use is Vita Coco.  For fresh fruits I buy organic and when buying frozen fruit, I buy Earthbound Farm Organic Frozen Fruits.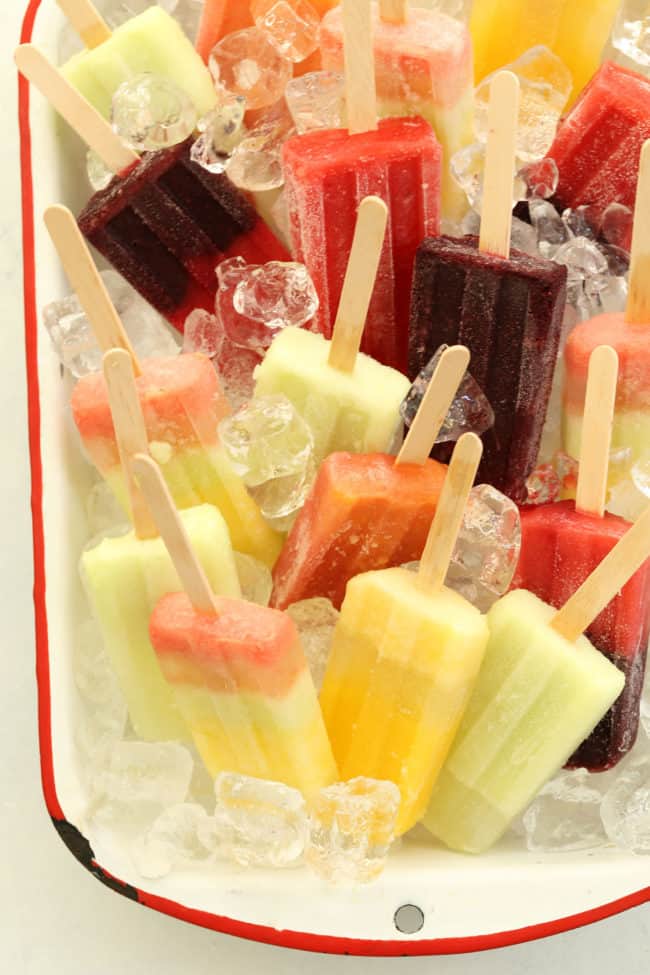 These Coconut Water + Fruit Popsicles (Agua Fresca Popsicles) make a delicious healthy summer treat!  Play around with your favorite fruits for these popsicles.  Have fun mixing things up and create your own signature popsicle!!
~ Deb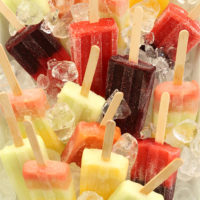 Agua Fresca Popsicles
Yield: 6 - 8 Servings
Prep Time: 10 minutes
Total Time: 4 - 5 hours freezing time
Ingredients:
1 cup chopped fresh fruit of your choice (mango, papaya, pineapple, watermelon, honeydew, blueberries, strawberries, raspberries or a mix of berries)
3/4 cup coconut water
2 tablespoons lime juice (I use lemon juice with blueberries)
2 tablespoons honey (optional - I use honey with blueberries)
Directions:
Combine fruit, coconut water, lime juice and honey in a blender.
Puree until well blended and smooth.
Pour the mixture into your ice popsicle molds. Leave about 1/4 inch at the top to leave room for the stick and the popsicles will expand a bit as they freeze.
Place the lid on the mold and place in the freezer for about 15 - 20 minutes.
Remove from the freezer and add the sticks to the popsicles and freeze until solid.
Let the popsicles sit at room temperature for a few minutes to loosen them up so they can easily be removed from the molds.
Leave a Comment