Cocoa Banana Smoothie
Yum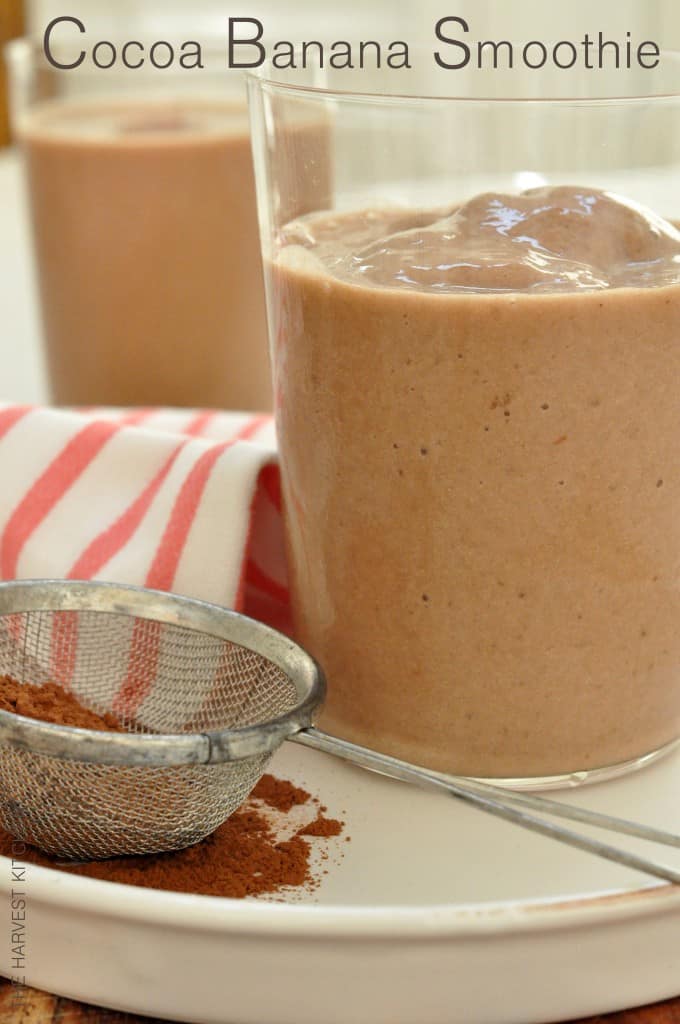 This is a Cocoa Banana Smoothie for you to make when you're in dire need of a chocolate fix.  Oh, and this chocolate fix comes with a plethora of benefits.  It's made with almond milk (giving you an assortment of vitamins and minerals), cocoa (providing your immune system and cardio with some ammo) and frozen bananas (bringing some potassium to the table to keep your blood pressure on the safe side).  Vanilla extract is something that I use in most of my smoothies – giving them a dessert-like tasting quality.  Sometimes I'll sweeten this Cocoa Banana Smoothie with just a date or two (pitted of course) or maybe a drizzle of some honey.   The bananas are really plenty sweet enough for me – but if you like things on the sweeter side – then add enough sweetness for your personal liking.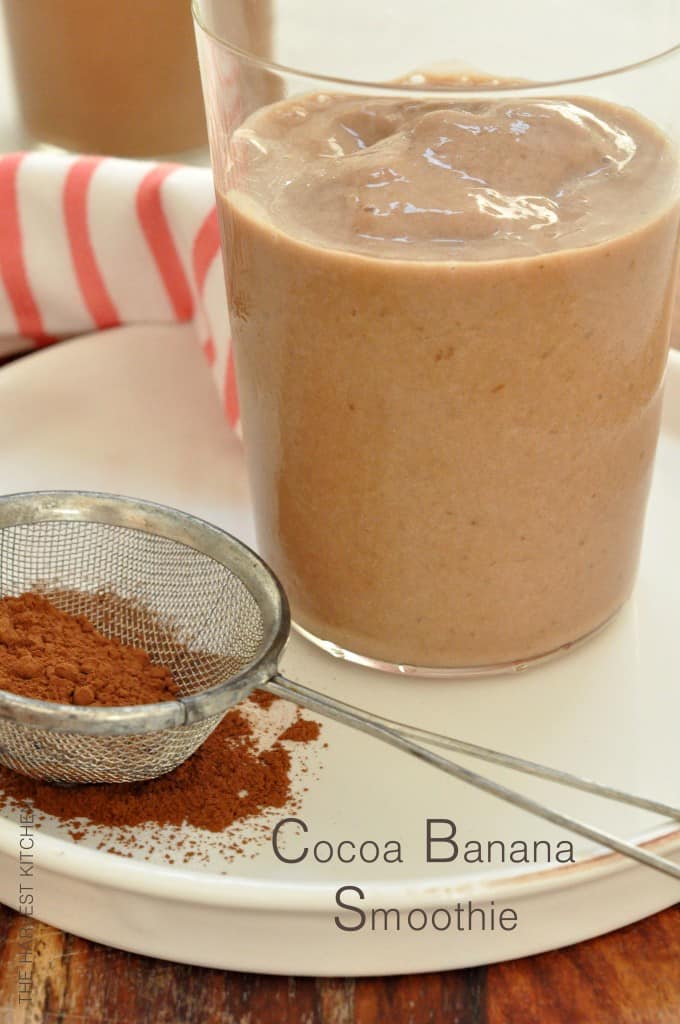 This luscious Cocoa Banana Smoothie looks good enough …tastes good enough… to have as dessert,  but it's healthy enough to start your day with.  I drink a smoothie almost every morning – and this Cocoa Banana Smoothie is in my personal rotation.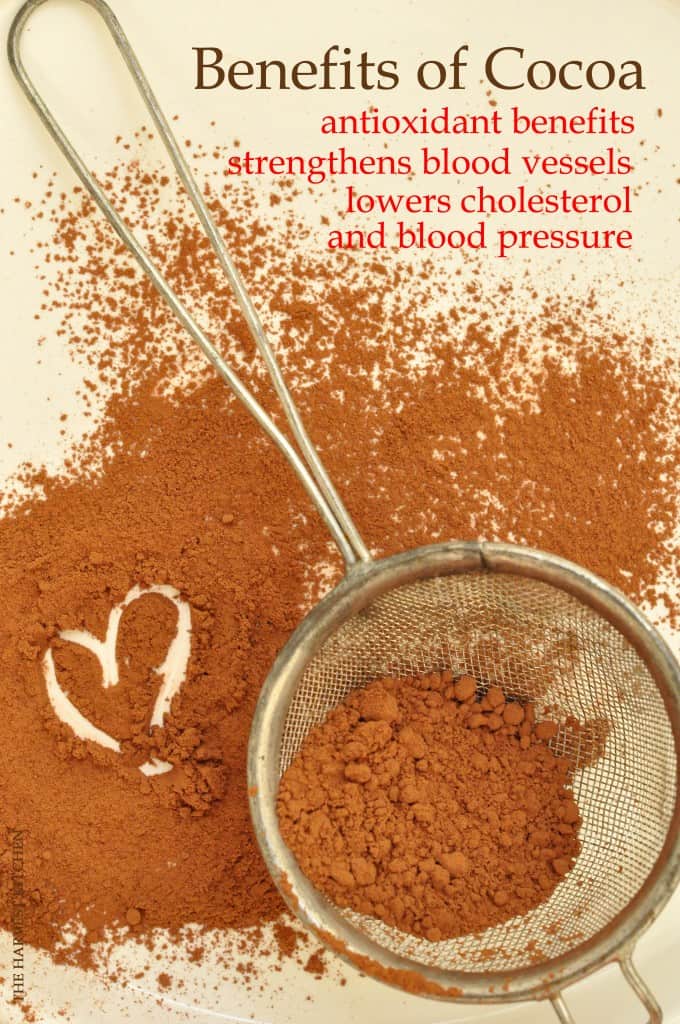 Update on the new site…. "The Harvest Kitchen" (theharvestkitchen.com) will be launching in a few weeks, and I'm having lots of fun in the kitchen making some really awesome recipes to post as soon as the site is ready to go.  I'm also working on a free eCookbook for you guys filled with fabulous healthy recipes (not previously posted here) that I hope you're going to love! ~ xo Deb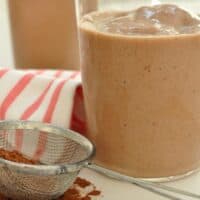 Cocoa Banana Smoothie
Yield: 2 Smoothies
Prep Time: 5 Minutes
Total Time: 5 Minutes
Ingredients:
3 cups frozen bananas, sliced
2 cups almond milk
1 tablespoon plus 2 teaspoons cocoa powder
1 teaspoon pure vanilla extract
2 dates, pitted and chopped or 2 teaspoons honey
Directions:
Place all of the ingredients in a blender (or NutriBullet) and blend until smooth. .
Note: Be sure to peel and slice your bananas before freezing.
Leave a Comment