Chilled Coconut and Curried Carrot Soup
Yum
One of my favorite soups is the Coconut Curry Soup served at Pita Jungle.  I love this soup!  It's rich and flavorful…and loaded with finely diced tomatoes, red peppers, chickpeas, etc.    Any soup with coconut and curry is near and dear to my heart!  And this Chilled Coconut and Curried Carrot Soup is one of those soups!    This recipe is slightly adapted from a dated recipe I found on Epicurious.
This soup is rich and flavorful and it was a fun fresh take on a cold carrot soup.  I added a blend of herbs to make it taste a little more exotic….and in lieu of the tomatoes and red peppers like Pita Jungle adds to their wonderful soup….I added some chopped chilled strawberry papaya.  Since this is a chilled soup, this fruit garnish worked really well for this soup.  This is a really nice refreshing chilled summer soup!!
And, if you like a good exotic coconut curry blend, you might like these recipes as well…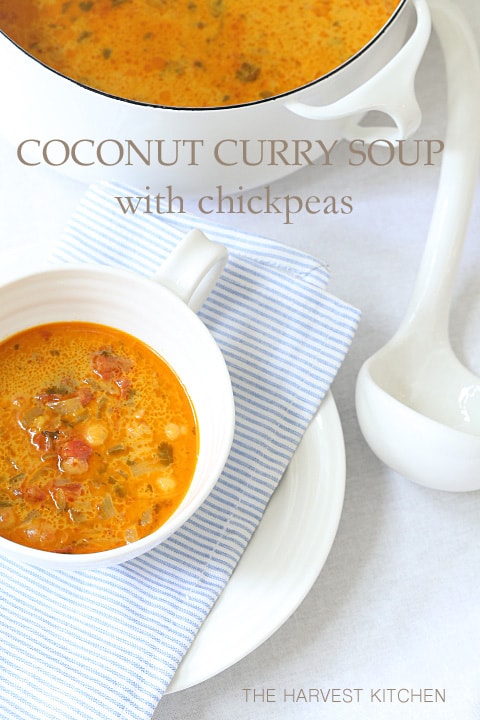 Coconut Curry Soup with Chickpeas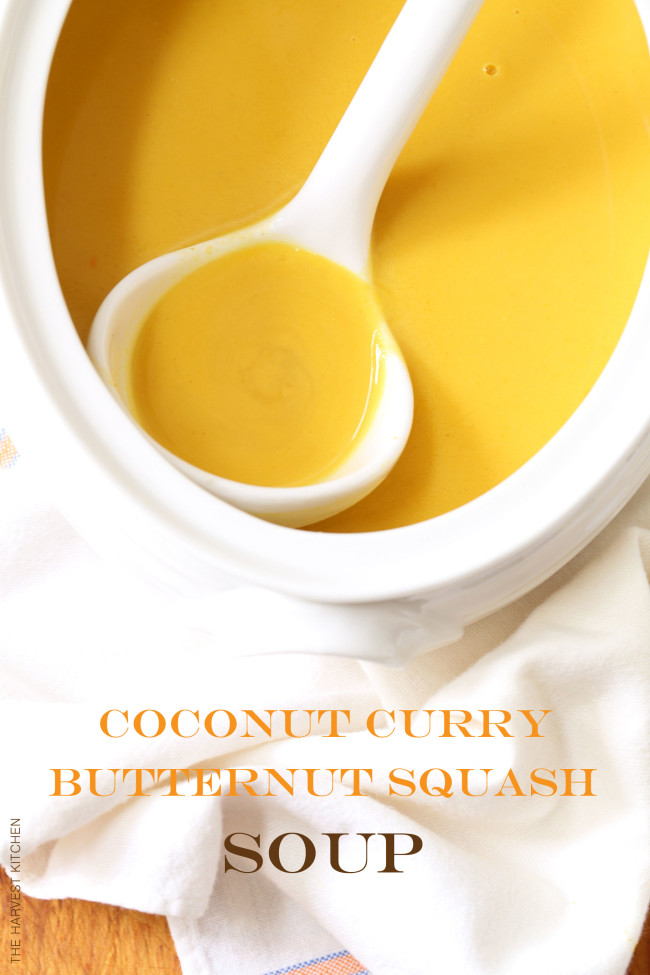 Coconut Curry Butternut Squash Soup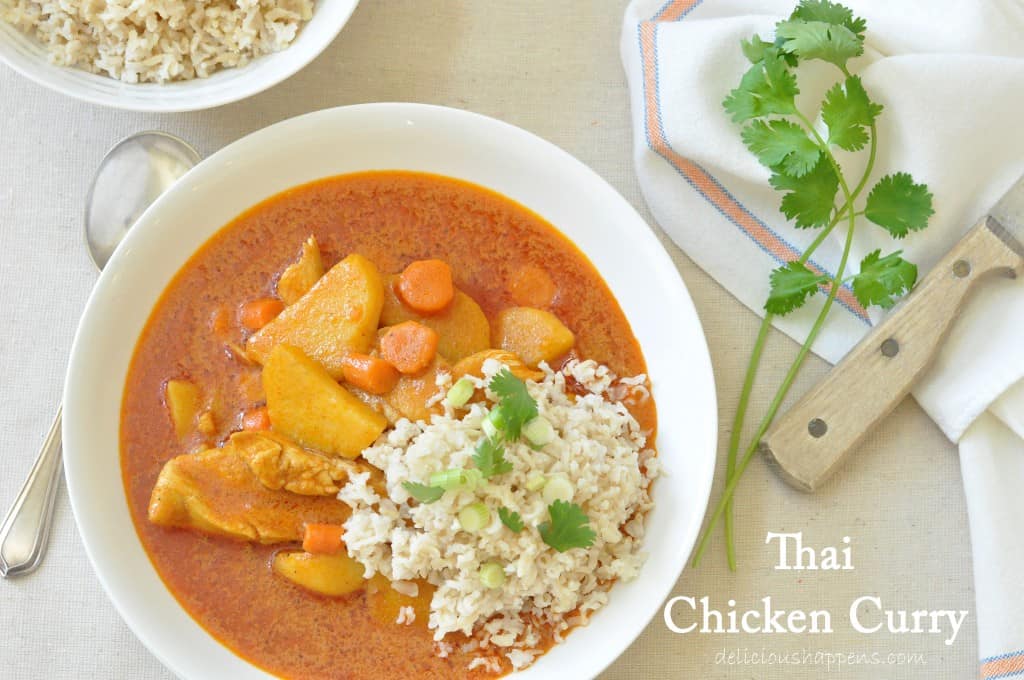 Chicken Curry with Coconut Milk
~ Deb
Chilled Coconut and Curried Carrot Soup
Yield: 6 - 8 servings
Total Time: 6 hours + 30 minutes (includes 6 hours chilling time)
Ingredients:
For the Soup
1 small onion, chopped (about 2/3 cup)
1 tablespoon finely grated peeled fresh gingerroot
2 tablespoons coconut oil (vegetable oil or unsalted butter will work)
1 tablespoon red curry paste (1 tablespoon curry powder will work)
1 1/2 pounds carrots, peeled and sliced thin (about 4 cups)
3 cups low-salt chicken broth
1 can unsweetened coconut milk (shake well first)
1 tablespoon fresh lime juice plus additional for serving
For Garnish
1 tablespoon fresh basil, finely chopped
1 tablespoon fresh mint, finely chopped
1 tablespoon fresh cilantro, finely chopped
1 fresh Strawberry Papaya, peeled, seeded and finely chopped (mango will work instead)
Directions:
In a small bowl blend the herbs and set aside.
In a large heavy saucepan cook onion and gingerroot in the oil.
Add the curry paste and cook over moderately low heat until softened.
Add carrots and broth. Simmer mixture covered for 20 minutes or until carrots are very soft.
Add the lime juice.
Using an immersion blender or in a regular stand blender purée mixture until very smooth.
Chill soup at least 6 hours or overnight.
Pour the soup in chilled glasses and garnish with a tablespoon of papaya and a sprinkling of the herb mix.
Serve with lime wedges.
Leave a Comment