Chickpea Crepes
Yum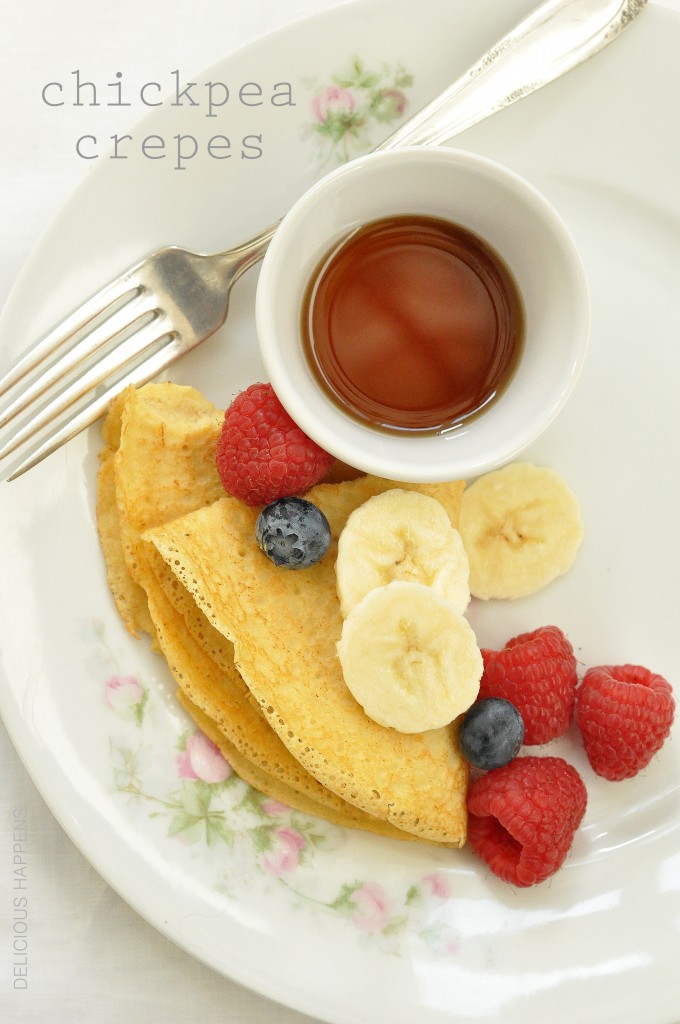 This recipe is for those of you who would love to eat a stack of pancakes but don't want all the calories, gluten, and carbs that go with it.  These Chickpea Crepes are light, airy and delicious.  And they're made with whole chickpeas – not just chickpea flour, so these crepes are chockful of  protein and fiber.
These Chickpea Crepes are obviously fabulous for breakfast and brunch,  but you could easily turn these healthy crepes into a savory dish by filling them with grilled chicken and/or vegetables.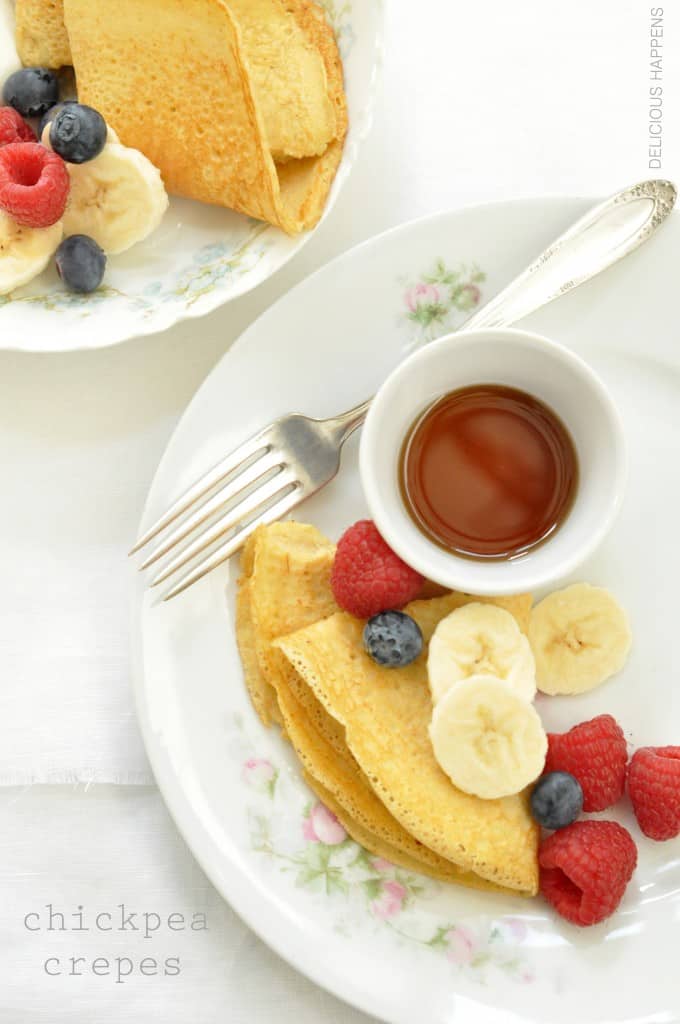 These Chickpea Crepes also make a healthy mid-day snack to have 0n hand to go with some honeyed Greek yogurt.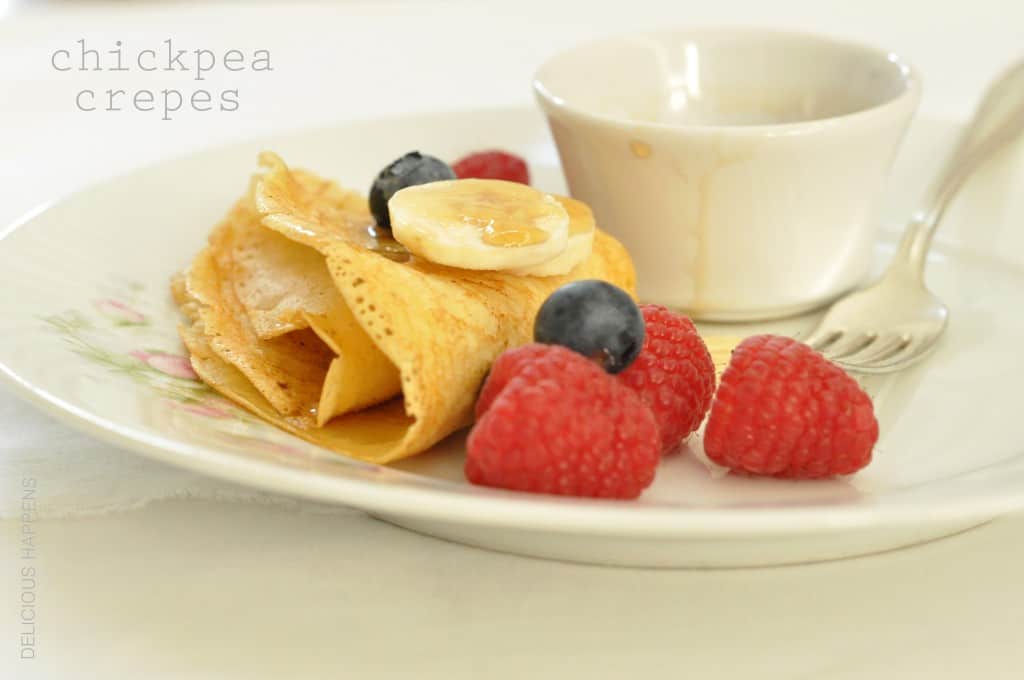 The U.S., Department of Health recommends 3 cups of legumes a week to support good health  Chickpeas (also called garbanzo beans) is an excellent source of fiber and promotes good digestive tract health.   According to the Whole Foods site – the fiber provided in chickpeas  (1/3 of it is soluble fiber) provides benefits for a healthier colon function.  They state that chickpeas also help to better regulate blood sugar, and astonishingly  – consuming as little as 3/4 cup of chickpeas a day can help lower our LDL-cholesterol (the bad kind) and triglycerides in just a one month period of time.   So chickpeas and oatmeal are good sources for overall heart health.
These delicious Chickpea Crepes are a fun way to consume a little extra fiber in life.  And you're going to love how easy they are to make.  Everything goes in a blender!
Want to read more about the health benefits of garbanzo beans (chickpeas) – check out Mayo Clinic and Whole Foods (Whole Foods is my favorite source).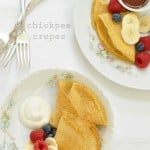 Chickpea Crepes
Yield: 6 - 8 crepes
Total Time: 1 hour
Ingredients:
3 large free range eggs
1/2 cup whole milk
2 tablespoons Greek yogurt
1 tablespoon pure maple syrup
1/4 teaspoon kosher salt
1 cup cooked chickpeas, drained (canned is fine)
1/4 cup all-purpose gluten free flour (brown rice flour or garbanzo flour also work)
Directions:
In a blender, add eggs, milk, yogurt, maple syrup and salt.  Blend for 15-20 seconds.
Add the chickpeas and flour and blend until completely smooth.  Set aside and let stand for about 15 minutes to thicken a bit.
Heat skillet over medium-high heat.  Add a dab of butter, or a drizzle of oil, or use cooking spray.
Pour in 1/4 cup batter, tilt and rotate the skillet to completely coat the bottom.
Cook for about 2 minutes or until the crepes are set and golden on the edges.
Flip and cook for another minute.
Slide crepe onto plate and separate each crepe with a paper towel to prevent them from sticking together.
Serve with plain Greek Yogurt mixed with honey (2 tablespoons yogurt per 1 teaspoon honey), mixed berries, banana slices, and pure maple syrup.
Leave a Comment