Chicken Continental
Yum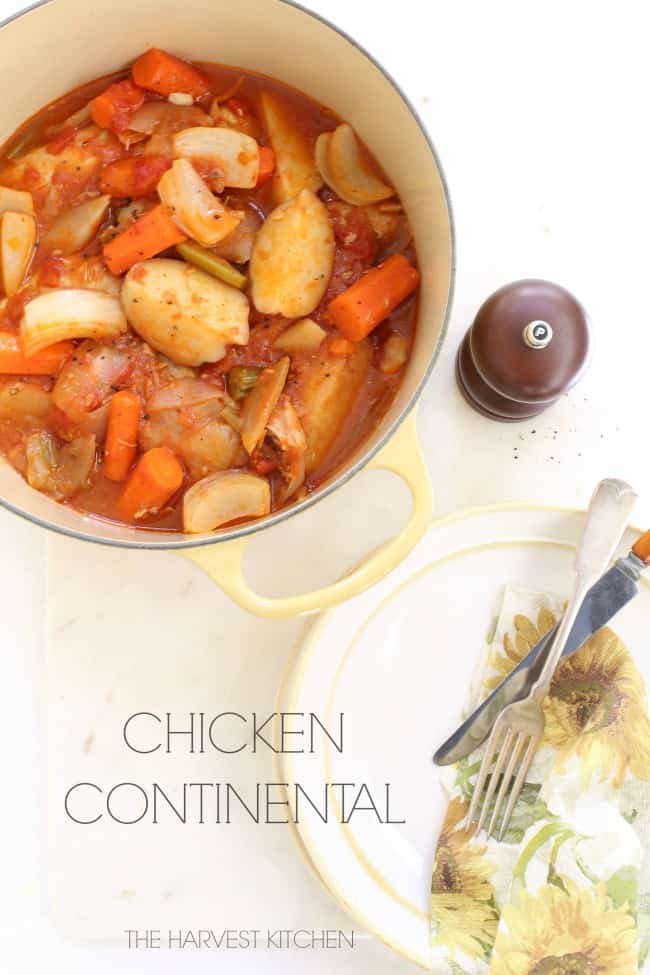 I can't even count the number of times I've made this dish.  It only takes about 5 – 10 minutes to assemble, and needs  very little tending to while it cooks.  This Chicken Continental is full of flavor and is good honest stick-to-your-ribs healthy comfort food.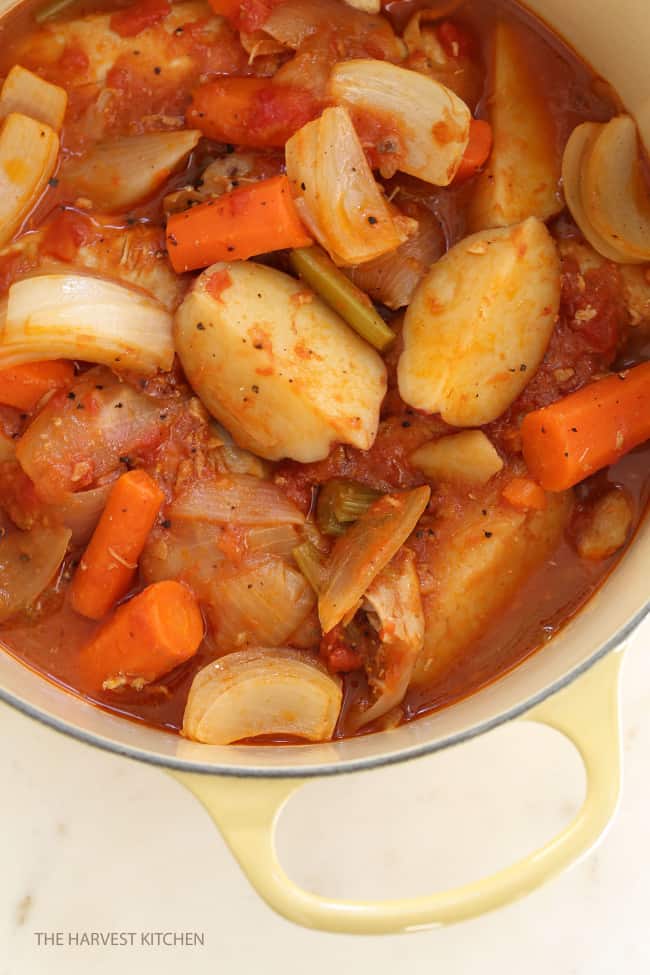 My mom clipped the original recipe for this dish out of the newspaper years ago….hence the name.  This chicken stew is pretty straightforward with the most humble of ingredients,  but there is one ingredient that gives this dish it's unique flavor.   And garlic here is an absolute must.  I forgot to add the garlic one time, and we all looked at each other at the table – like it's good…but it's missing something.  Garlic! Don't forget the garlic!!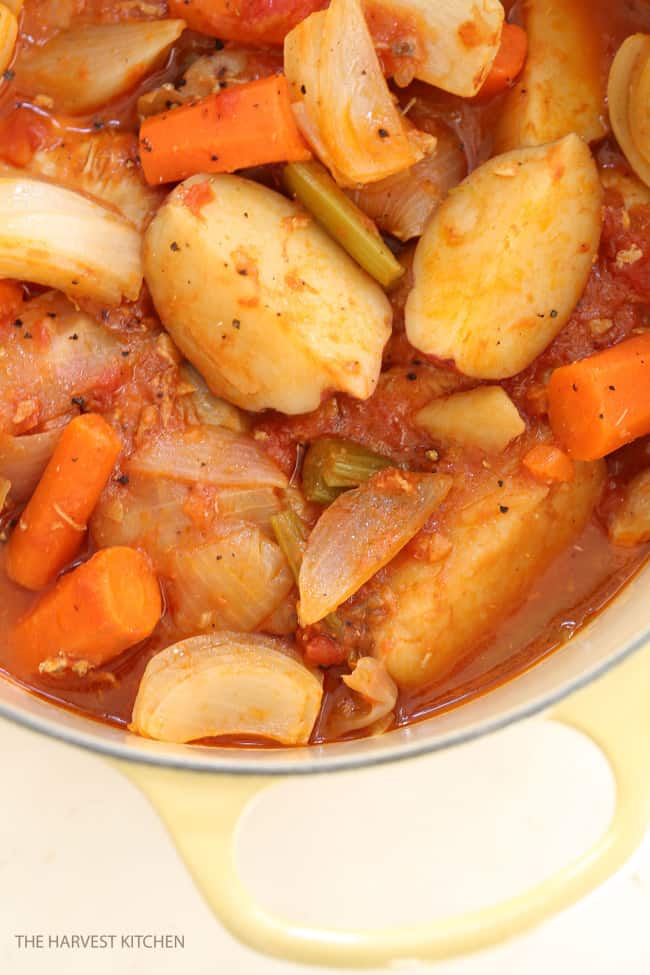 This Chicken Continental is a great easy weeknight dish to pull together after a long day at work, and it also plates nicely for company.  I've served this many times for friends spur of the moment visits, and it's always raved over.
Recipes don't come much more simple than this one!
~ Deb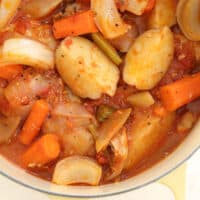 Chicken Continental
Yield: 4 servings
Total Time: 1 hour
Ingredients:
3 tablespoons extra-virgin olive oil
4 skinless and boneless chicken breasts
1 15-ounce can chopped tomatoes
1 to 1-1/2 cups low-sodium chicken broth
3 tablespoons low-sodium soy sauce
1 large onion, cut into 8 wedges
2 - 3 cloves garlic, minced
4 large red potatoes, cut in quarters
3 - 4 carrots, peeled and cut into 1-inch pieces
2 celery stalks, cut into 1-inch pieces
freshly ground black pepper to taste
Directions:
Heat the olive oil in a large Dutch oven.
Add the chicken and cook over medium heat for 4 to 5 minutes on each side, until lightly browned.
Add the tomatoes, chicken broth and soy sauce and stir to blend.
Lay the onion wedges, garlic, potatoes, carrots and celery on top of the chicken.
Using a wooden spoon arrange the ingredients so they are partially submerged in the liquids.
Bring to a boil then reduce heat to low and simmer for about 45 minutes or until the vegetables are fork tender.
As the stew simmers, continue to arrange the ingredients so they cook evenly in the liquids.
Leave a Comment