Blueberry Spinach Smoothie
Yum
This Blueberry Spinach Smoothie is made with just 5 ingredients – frozen blueberries, frozen bananas, fresh baby spinach, a dollop of almond butter and some water.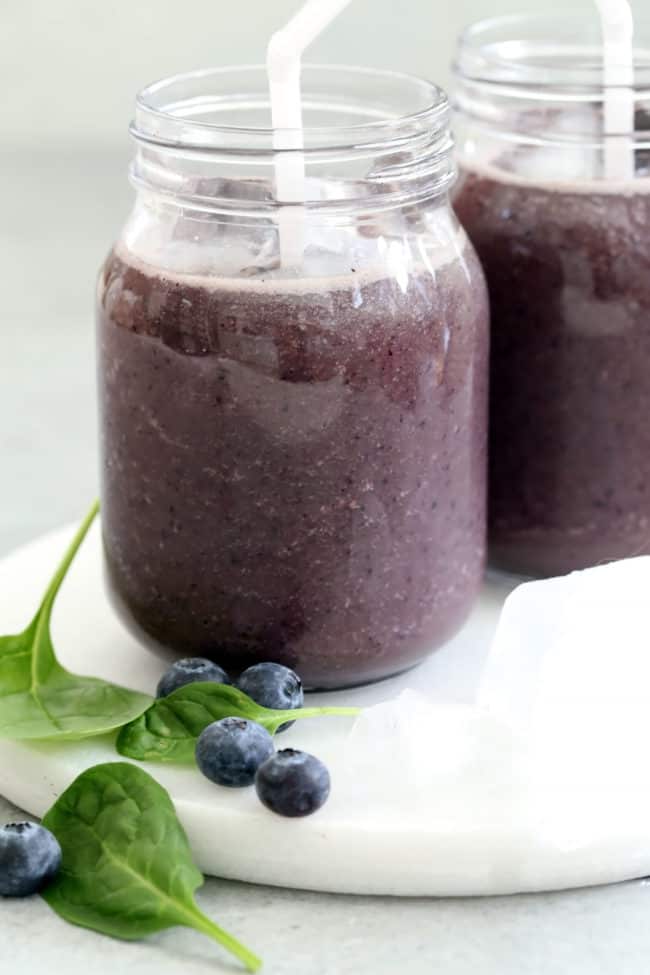 This Blueberry Spinach  Smoothie is my go-to smoothie that I'll make often in the mornings when I'm in a rush for a healthy breakfast on the run.  It's loaded with good things for every part of our body.
I typically have all of the ingredients on hand to make this smoothie on a whim.   My freezer is always stocked with large bags of Earthbound frozen organic blueberries and freezer bags filled with frozen organic bananas.  You can checkout the easiest way to freeze bananas here.   I like to add frozen bananas instead of fresh because frozen bananas give my smoothies a creamier texture.  I also keep frozen cranberries on hand, because sometimes I'll substitute cranberries in lieu of the blueberries for this smoothie.  As for the almond butter, it adds a nice flavor along with protein.  If you like to add almond milk to your smoothies but don't have any almond milk on hand – you can always add some almond butter with water.  It'll do the trick.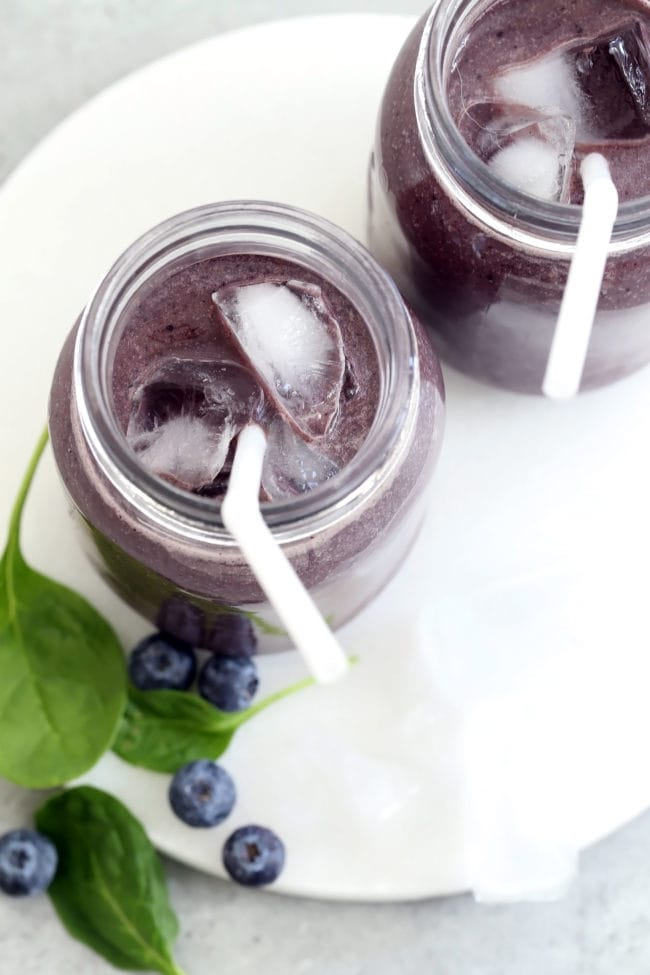 Blueberries are loaded with antioxidant and anti-inflammatory compounds that help to keep some major diseases like Alzheimer's, diabetes, and heart disease at bay. The compounds in blueberries also help keep our memories sharp. Blueberries are the ultimate memory food.  Click here If you'd like to read more about the health Benefits of Blueberries.  Spinach is a rich source of  protein,  fiber, folate, iron, magnesium, and potassium. Spinach is also rich with flavonoids (antioxidants).   The folate in spinach is good for your healthy heart and magnesium helps lower  blood pressure. Like blueberries, spinach also helps to keep our memories sharp.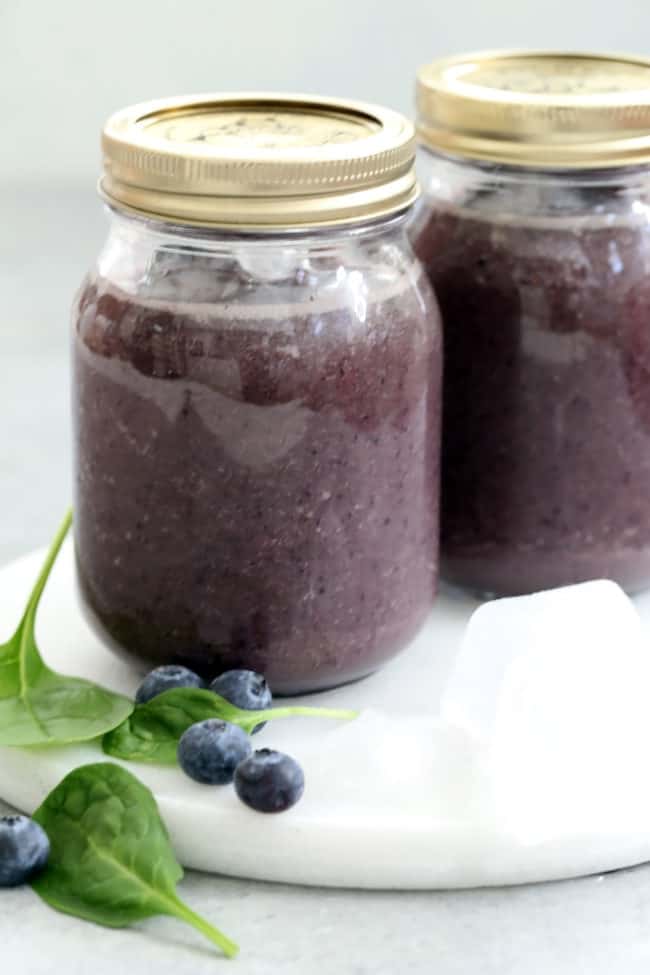 I'll also store my smoothies in mason jars in the fridge for a mid-day healthy snack.  
I hope you love this healthy breakfast smoothie as much as I do!!
~ Deb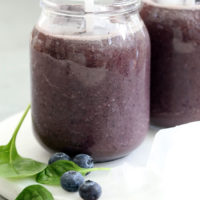 Blueberry Spinach Smoothie
Yield: 1-2 sevings
Total Time: 5 minutes
Ingredients:
1 cup frozen blueberries
1/2 cup frozen banana
1 cup baby spinach
1 cup water
1 heaping tablespoon almond butter
3-4 ice cubes
Directions:
Place all ingredients into blender or a NutriBullit and blend until smooth.
Add a little more water if smoothie is too thick.
Leave a Comment