Banana Orange Yogurt Sauce
Yum
This Banana Orange Yogurt Sauce is a great replacement for milk to pour over your morning oatmeal, or to soak your overnight oats in, and it's especially delicious poured over a big bowl of juicy ripe  berries.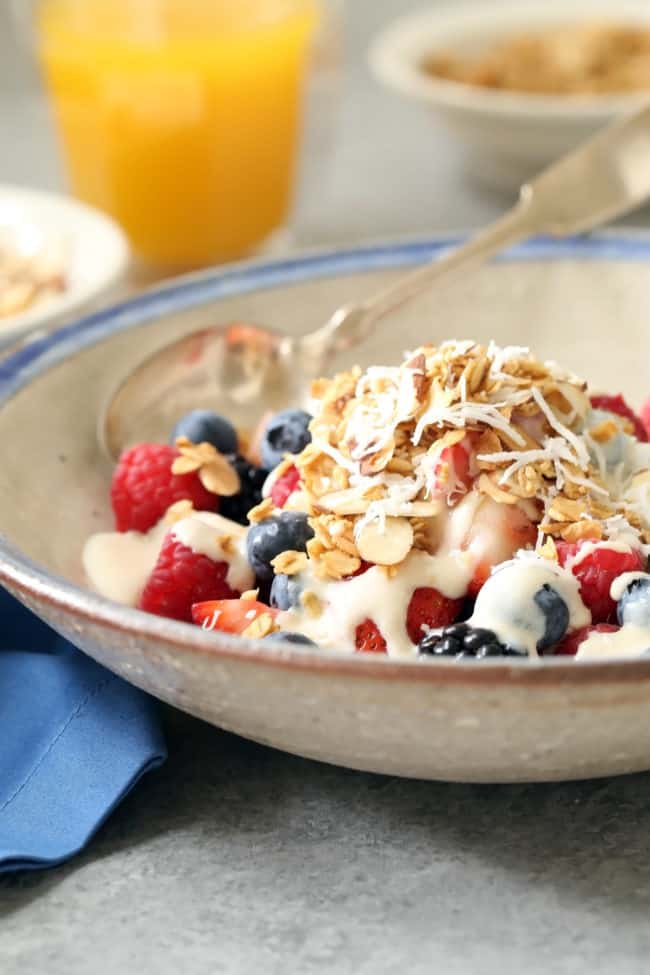 Creamy, slightly sweet, and delicious, this easy Banana Orange Yogurt Sauce is made with plain low-fat Greek yogurt, and it's naturally sweetened with banana and orange juice (the fresh- squeezed kind).  It's perfect with oatmeal or a bowl of fresh ripe berries.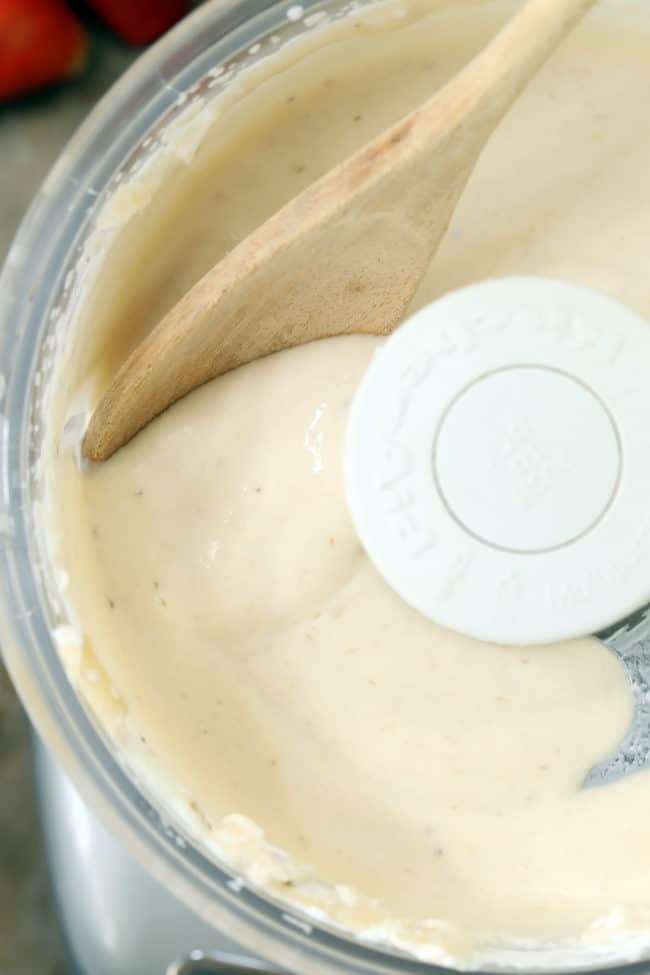 This easy breakfast yogurt sauce is creamy, delicious and best of all, healthy! And, my friends, it comes together with four simple ingredients in just a matter of minutes.
Yogurt is a good source of calcium, Vitamin B-2, B-6 and B-12.  And it's rich in probiotics, which are friendly bacteria that help to boost the immune system and promote a healthy digestive tract.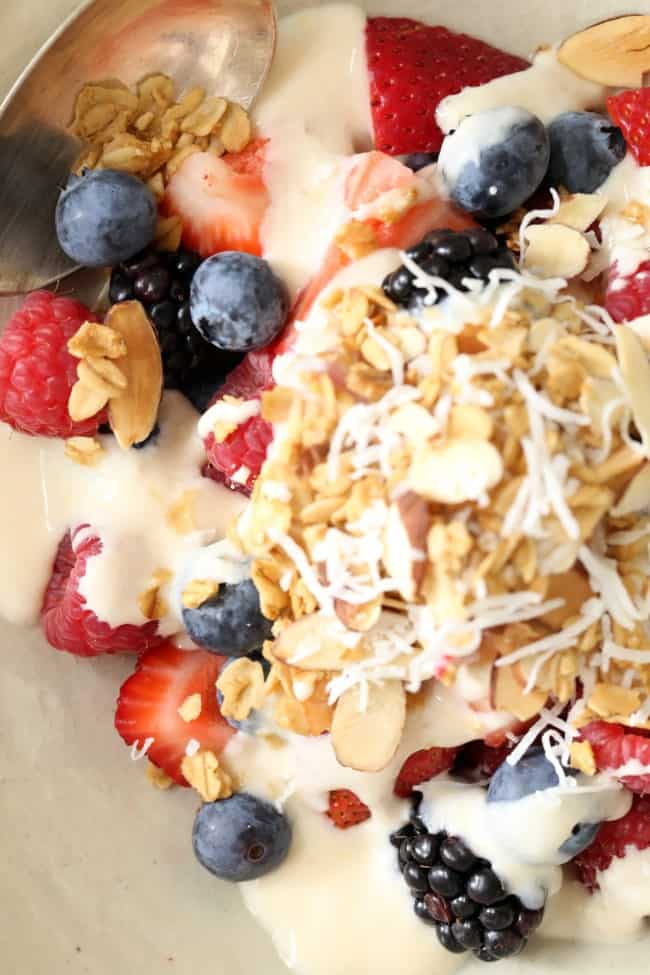 The recipe for this fruit flavored yogurt sauce is a versatile one. Feel free to substitute strawberries, raspberries, or another favorite fruit for the banana.  And honestly you could omit the OJ if you don't have any on hand.  Just blend up the yogurt with a banana and some pure vanilla extract and it's just as delicious.  I just love the added hint of sweetness from the orange juice.  My mom always splashes a little OJ on her fruit salads and it gives it an extra delicious fresh taste, so that's where I got the idea to add some juice here.   Be sure to  garnish generously with toasted almonds, your favorite granola, chia seeds, hemp seeds, dried shredded coconut, and what ever else suits your fancy.

I like to pop this yogurt sauce in the freezer for about 5 minutes when I'm using it to go with mixed fruit and berries.  It's super delicious when it's ice cold
~ Deb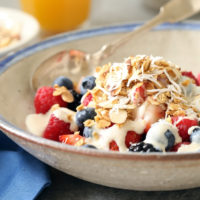 Banana Orange Yogurt Sauce
Ingredients:
1 cup plain Greek yogurt (low-fat or no-fat - your choice)
1 ripe banana
1/3 cup freshly squeezed orange juice
1/2 teaspoon pure vanilla extract (optional)
Directions:
Add the yogurt and banana to a food processor or high speed blender.  Blend until smooth.
Add the pure vanilla extract.
Add the orange juice and blend well.
Leave a Comment