Alkalizing Frozen Lemon Slices
Yum
Add these Alkalizing Frozen Lemon Slices to water or herbal or green tea for added alkalizing, detoxifying and other nutritional benefits.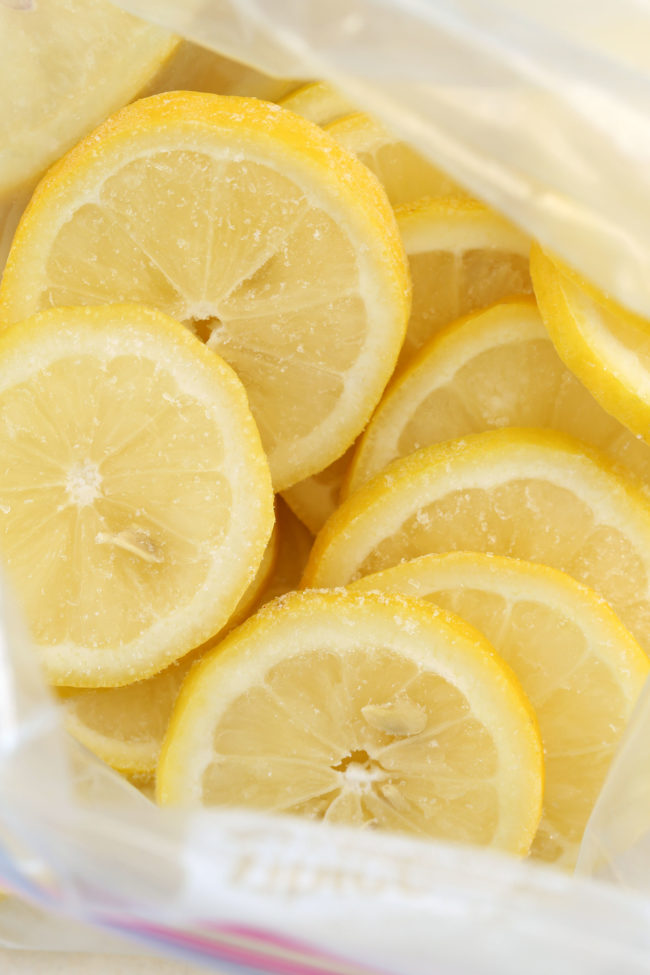 Adding lemon to water or herbal or green tea is a great way to help with our daily water intake that we all need to stay hydrated and help alkalize our bodies for optimum health.  For convenience, keep these Alkalizing Frozen Lemon Slices stored in the freezer at home or at work to add to your water daily.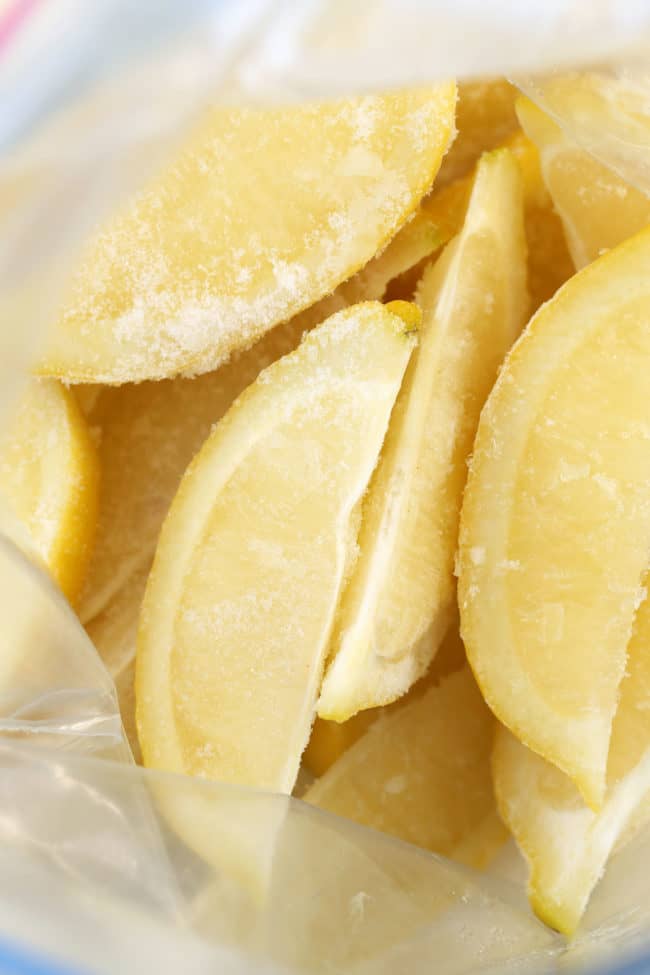 These frozen lemon slices are my  latest lemon infatuation.  I keep them in stored in my freezer at home, but you can also stash them in your freezer at work so you can add them to your water throughout the day.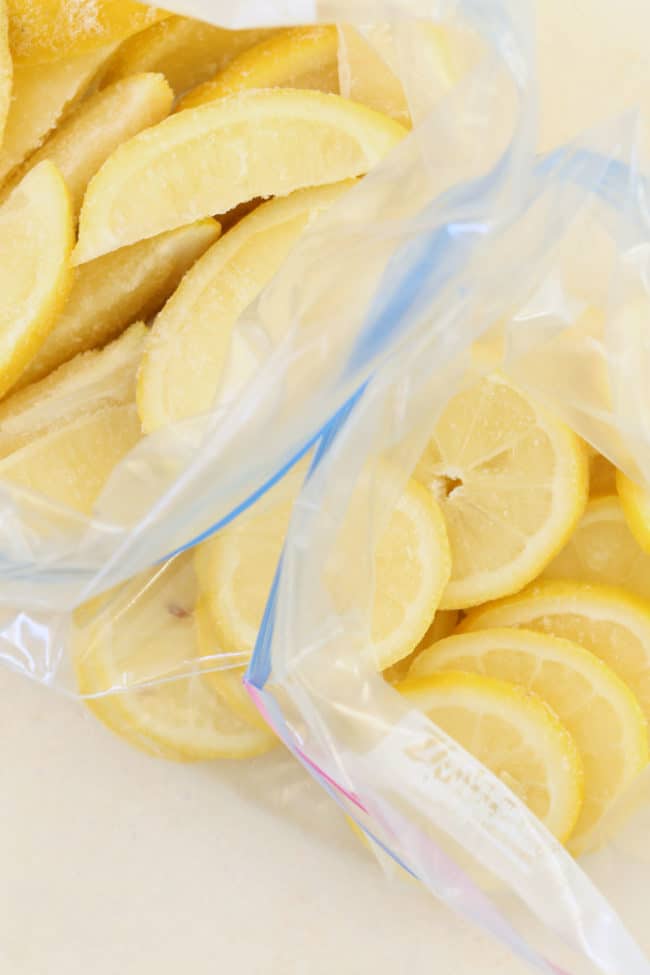 Lemons are a rich source of Vitamin C , which is the most important antioxidant found in nature. Vitamin C helps to neutralize free radicals both inside and outside of cells. Free radicals are responsible for damaging cells leading to inflammation and chronic disease.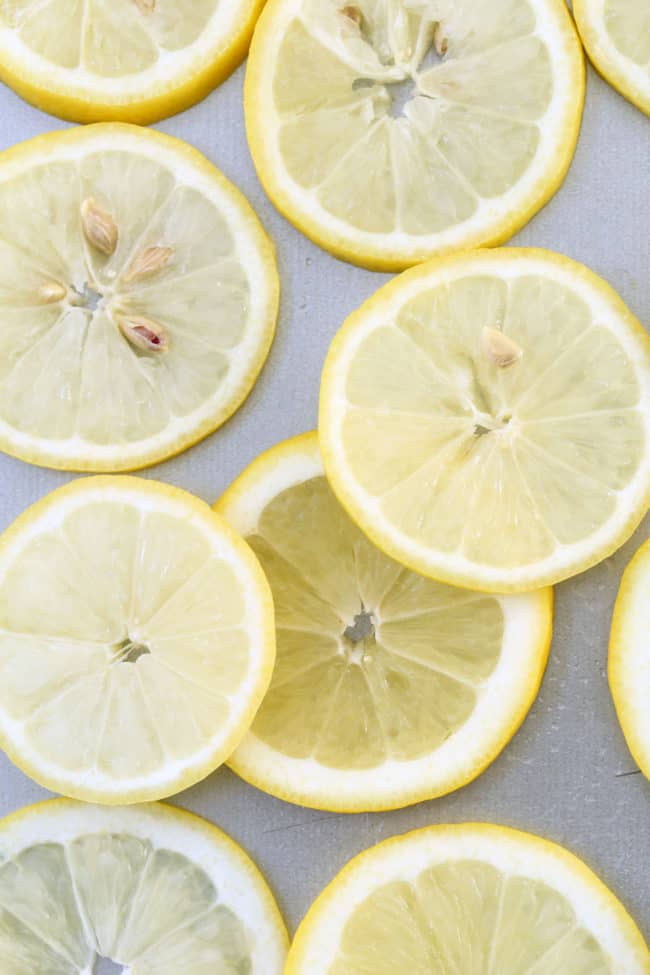 Vitamin C also helps prevent buildup of plaque and the progression of atherosclerosis and heart disease. The citric acid, bioflavonoids, vitamin C, calcium, pectin and limonene found in lemons are powerful nutrients which give a boost to the immune system, helping to ward off infections and disease. Lemons are considered one of the most alkalizing foods you can eat. They have a high, more pure concentration of negatively charged ions than any other fruit, which may help increase the flow of oxygen to the brain.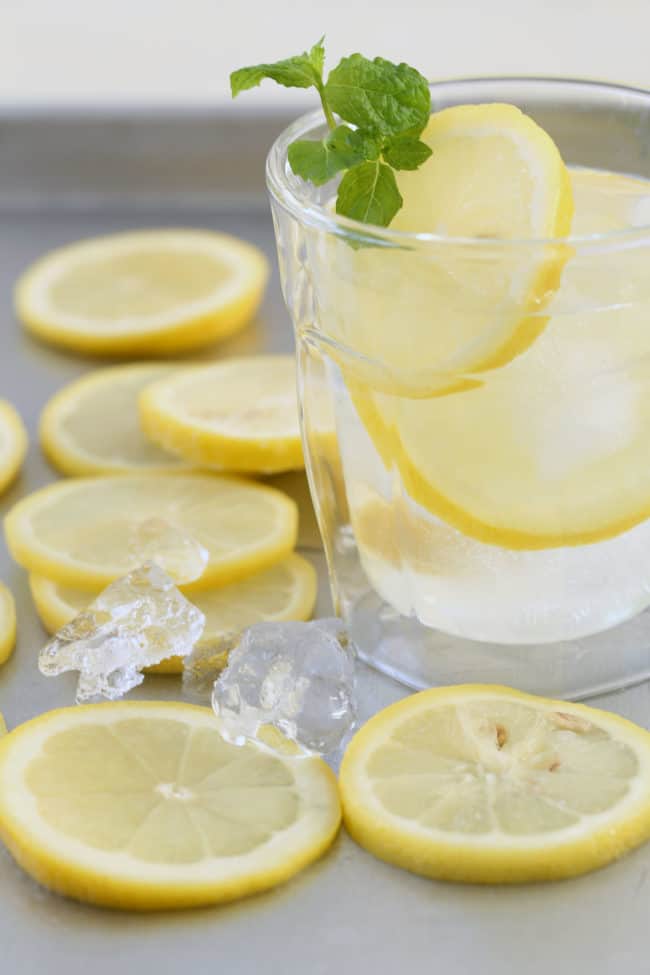 Every cell and organ in our body depends on water.  Without proper hydration, our bodies can't function properly.   Here's a few reasons to keep yourself hydrated (source from www.cancer.net)
Transports nutrients and oxygen
Controls heart rate and blood pressure
Regulates body temperature
Lubricates joints
Protects organs and tissue, including the eyes, ears, and heart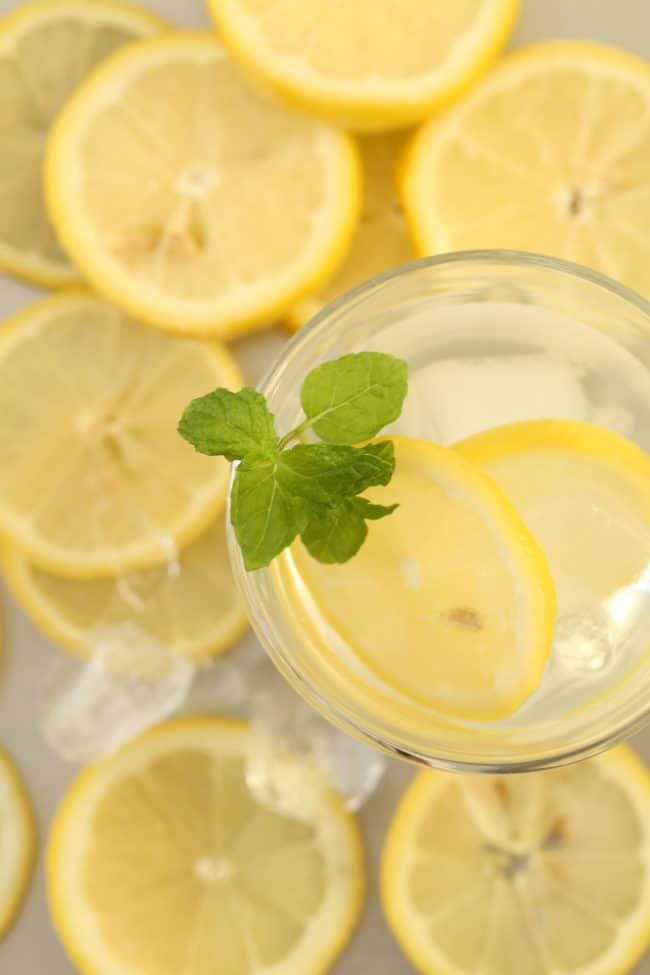 It's especially important to monitor water intake in small children, athletes, the elderly and those with chronic disease.

These lemon slices are super easy to make. Slice organic lemons fairly thin, but not too thin. Lay the slices out on a cookie sheet, and freeze for about an hour or until frozen. Then place the frozen slices in a freezer bag and toss back in the freezer for later use.  Stay hydrated my friends.
~ Deb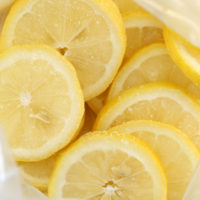 Alkalizing Frozen Lemon Slices
Ingredients:
2 large organic lemons, rinsed
Directions:
Slices the lemons fairly thin.  Lay the slices out on a cookie sheet and put in the freezer for about an hour, or until frozen solid.
Place the frozen lemon slices (or wedges) in a freezer bag and return to the freezer.
Leave a Comment